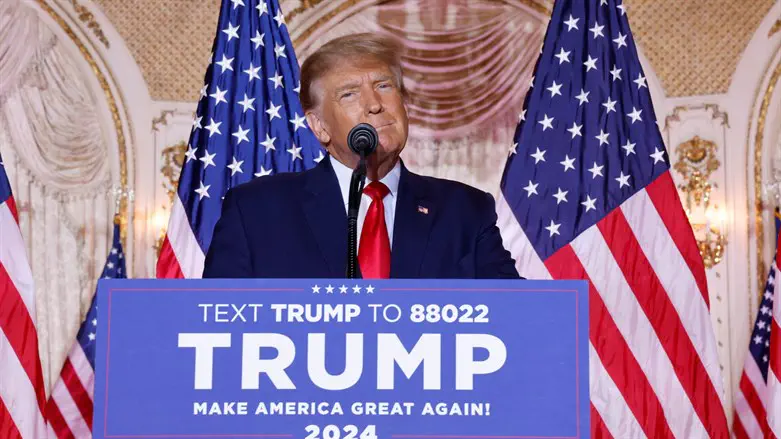 Donald Trump
REUTERS/Jonathan Ernst
Former US President Donald Trump claimed on Thursday that he has been indicted in the case of the classified documents that were found in his Florida estate.
"The corrupt Biden Administration has informed my attorneys that I have been Indicted, seemingly over the Boxes Hoax," Trump wrote on his Truth Social platform, according to Reuters.
Trump wrote that he had been summoned to appear at the federal courthouse in Miami on Tuesday.
While the Justice Department has not yet made any formal announcement, sources familiar with the matter confirmed to CNN that Trump has been indicted in the special counsel's classified documents probe.
Trump later released a four-minute video in which he repeatedly asserted his innocence and called the charges "warfare."
"I am innocent, and we will prove that very, very soundly and hopefully very quickly," said Trump, who said the saga is nothing more than an attempt to snatch away his bid to return to the White House.
"It's election interference at the highest level," he said. "They come after me, because now we're leading in the polls again by a lot—against Biden and against the Republicans, by a lot... they figured they way they're going to stop us is by using what's called 'warfare.' And that's what it is. This is warfare for the law. And we can't let it happen. Our country is going to hell, and they come after Donald Trump, weaponizing the Justice Department."
The US Justice Department has been investigating whether Trump mishandled classified documents he retained after leaving the White House in 2021.
In November of 2022, Attorney General Merrick Garland appointed Special Counsel Jack Smith to oversee Justice Department investigations against the former President.
Last August, the US government recovered more than 300 documents with classified markings from Trump's Mar-a-Lago home in Florida.
A later report indicated that a document describing a foreign government's military defenses, including its nuclear capabilities, was found by FBI agents during the search of Trump's home.
A subsequent report said some of the classified documents recovered by the FBI from Mar-a-Lago included highly sensitive intelligence regarding Iran and China.
Trump insists that he declassified the documents in question before leaving office. The former President and his lawyers have publicly insinuated on multiple occasions that the agents who carried out the raid planted evidence during the search.
This is the second time Trump has been indicted since leaving office. In April, Trump was charged in connection with the hush payment case involving actress Stormy Daniels. He pleaded not guilty in New York to 34 felony counts of falsifying business records.