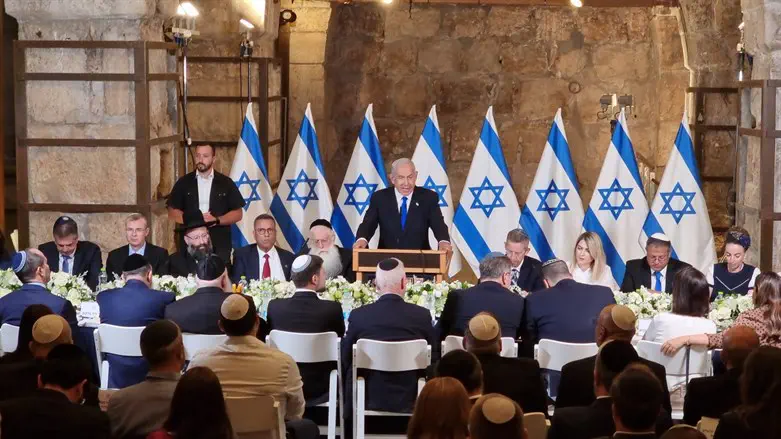 Cabinet meeting
Shlomi Cohen, Ministry of Jerusalem Affairs and Heritage
Hamas spokesperson Hazem Qasem on Sunday criticized the Israeli government for holding its weekly cabinet meeting in the tunnels of the "Buraq Wall" (the Islamic name for the Western Wall), located in "occupied Jerusalem", saying the organization considers it "a dangerous escalation towards a religious war that the occupation is implementing against the Holy City".
In a statement to the media, Qasem said that the "Judaization" policy of the Israeli government is an attempt to falsify the identity of Jerusalem and constitutes "blatant aggression" against the Palestinian Arabs and Muslims.
He emphasized that the Palestinian Arab people will continue to wage a legitimate struggle to preserve the Palestinian, Arab and Islamic identity of Jerusalem.
Separately, top Hamas official Mushir al-Masri said in an interview with Al-Jazeera TV that the Palestinian Arab "resistance organizations" are in a state of constant review of the response to "the break-in to the Al-Aqsa Mosque and the meeting held by the Netanyahu government in the tunnels."