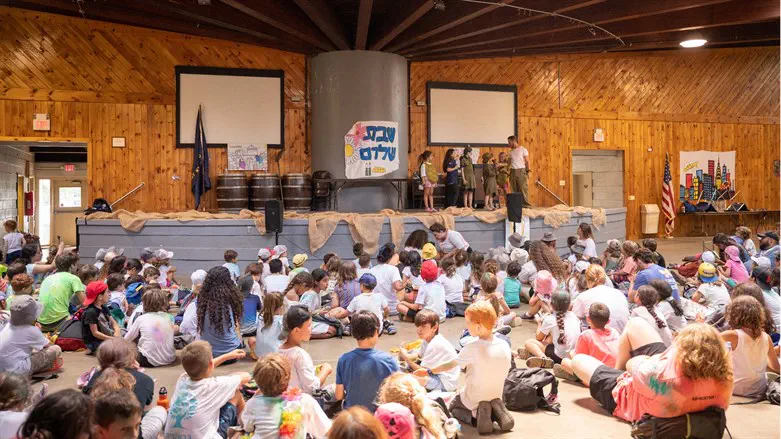 Camp Kimama
Shahar Azran
The rising antisemitism in the United States has led to a surge in demand for Jewish summer camps. With rising concerns over the safety and wellbeing of Jewish children, many parents are turning to Jewish summer camps as a way to provide their children with a positive and enriching summer camp experience.
According to Avishay Nachon, owner of Camp Kimama, "We've seen a remarkable increase in the number of American Jewish families who are interested in sending their kids to our camps. With the rise of antisemitism in the US, parents are looking for ways to help their children connect with their Jewish heritage and culture. Camp Kimama offers an immersive, fun, and educational experience that allows campers to do just that."
In response to the growing demand, Camp Kimama has launched a new location in the Berkshires: Kimama Halfmoon, offering both day and sleepaway camps. Camp Kimama, which has been providing Jewish summer camp experiences for 20 years, offers a range of programs designed to help children connect with their Jewish heritage and develop lifelong friendships with other Jewish children from around the world.
From language classes and cultural activities to sports and outdoor adventures, Kimama's programs are designed to promote personal growth, leadership, and a deep appreciation for Jewish culture and history.
"We believe that every child deserves the opportunity to connect with their Jewish heritage and culture," Nachon added. "Our camps provide a safe and inclusive environment where campers can explore and embrace their identities, while also having fun and making memories that will last a lifetime."