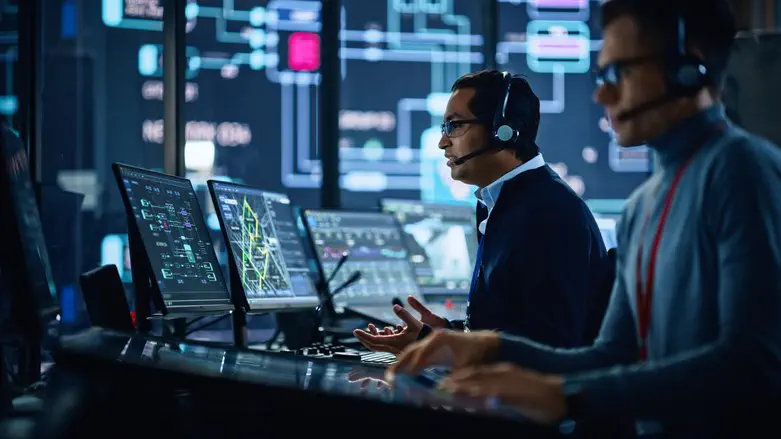 Illustration
iStock
Israeli cyberattack company QuaDream has summoned many of its employees to a hearing on Monday ahead of being laid off after some of them were told that the company is expected to close, sources told the Globes financial newspaper on Sunday.
After the layoffs, a small number of employees will remain at the company to oversee its closure. The Ramat Gan-based spyware company has an estimated 40 employees, according to Globes. The company's spyware is used to breach iPhones and it is a big rival of fellow Israeli cyberattack company NSO Group.
The layoffs at the company come several days after research by Microsoft and the nonprofit Citizen Lab found that QuaDream has customers in at least 10 countries, and its hacking tools have been used against minority party politicians and journalists.
Citizen Lab said it now has located QuaDream servers in Bulgaria, Czech Republic, Hungary, Ghana, Israel, Mexico, Romania, Singapore, United Arab Emirates (UAE) and Uzbekistan. It noted that some of those countries, including Mexico and UAE, have widespread human rights issues and have been accused of deploying spyware on peaceful domestic opposition in the past.
According to Globes, aspects of the company were revealed for the first time last month when it responded with a defense letter to the Bat Yam Labor Court to a lawsuit brought against it by a former employee.
In the letter, QuaDream revealed that like the entire cyberattack industry it is in a crisis which has required it to dismiss employees in recent months. The company said that the upheaval in the sector had followed media exposure.
In its letter to the court, QuaDream wrote, "The crisis in the industry began due to the public disclosure of the activities of some of the companies from 2018 onwards, which resulted in the fact that in November 2011 the US Chamber of Commerce put NSO and Candiru on its blacklist. Immediately after that, at the start of 2022, the regulator in Israel decided to reduce the number of countries to which it is allowed to sell the companies' products in the industry from 102 to only 37, which caused a severe economic crisis in the entire industry."
QuaDream also claimed last month that in November 2022 there was a serious negative business development in its business that damaged cash flow.
QuaDream has yet to respond to the Globes report about the layoffs.