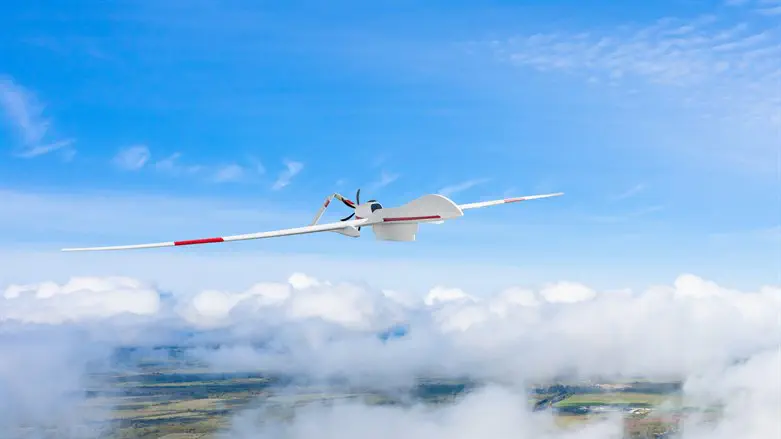 Drone
iStock
The United States said on Tuesday it is imposing a new round of sanctions on Iranian firms and people accused of procuring equipment used for Iranian drones, The Associated Press reported.
Treasury's Office of Foreign Assets Control coordinated with the FBI to designate four firms and three people in Iran and Turkey for allegedly buying equipment, including European-made engines, to be used for Iran's drone and weapons programs.
Those targeted for sanctions include the Iran-based Defense Technology and Science Research Center, its procurement firm Farazan Industrial Engineering Inc. and two other firms along with purchasing agents from the companies, according to AP.
"Iran's well-documented proliferation of UAVs and conventional weapons to its proxies continues to undermine both regional security and global stability," said Brian Nelson, Treasury's undersecretary for terrorism and financial intelligence. Nelson was referring to unmanned aerial vehicles.
"The United States will continue to expose foreign procurement networks in any jurisdiction that supports Iran's military industrial complex," he said.
US defense officials say Iran is supplying Russia with unmanned drones to use on civilians in the invasion of Ukraine.
In July, US National Security Advisor Jake Sullivan said the US had intelligence indicating that Russia is looking to Iran for UAVs.
A month later, it was reported that Iran had begun training Russians to use its drones, though it was also noted that Russia is experiencing "numerous failures" and technical glitches with the drones it purchased from Iran.
In September, Ukraine reported the first Russian attacks carried out using Iranian-made drones, targeting the south of the country, including the strategic city of Odessa on the Black Sea.
At the start of October, Iranian-made drones were also reportedly used in an attack in the Ukrainian town of Bila Tserkva, southwest of the capital Kyiv.
The US previously hit six executives and board members of an Iranian drone manufacturer with sanctions after the firm allegedly supplied Moscow with drones for use in Ukraine.
Russia has repeatedly denied that it received drones from Iran.
Iran's Foreign Minister, Hossein Amir-Abdollahian, acknowledged that his country gave drones to Russia, but claimed that the deliveries happened before the war started.
Despite this acknowledgement, Iran's Foreign Ministry in late December blasted Ukrainian President Volodymyr Zelenskyy, who had criticized Iran for providing Russia with drones, saying his accusations were "baseless".
"Zelenskyy had better know that Iran's strategic patience over such unfounded accusations is not endless," the Ministry said.