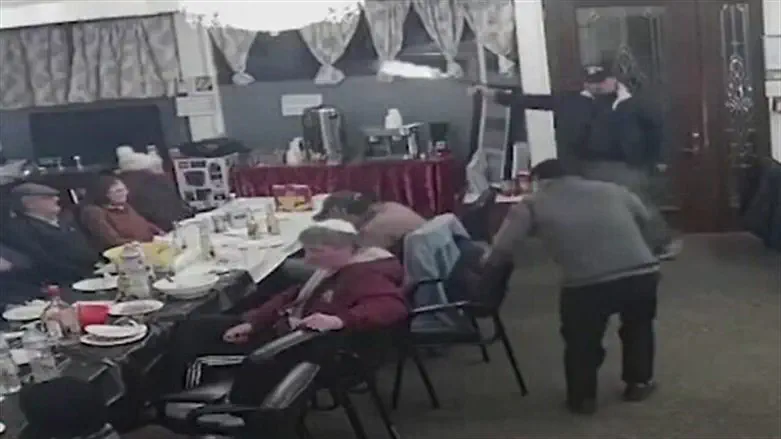 shooting at San Francisco synagogue
security camera footage
A man who entered an Orthodox synagogue in San Francisco on Wednesday and opened fire was arrested Friday evening, local police reported.
San Francisco County Sheriff's Office identified the suspect as 51-year-old Dmitri Mishin, CBSNews reported. He faces charges of disturbing a religious assembly, brandishing an imitation firearm and causing another to refrain from engaging in a religious service.
The incident occurred at the Schneerson Center. The suspect was filmed entering the building and firing multiple shots. Police found multiple shell casings at the scene. As no one was injured and no damage was caused, it is suspected that the suspect was using blanks instead of real bullets.
Mishin is also suspected of committing a similar crime at a theater in another part of the city the previous night.
The FBI is involved in the investigation.