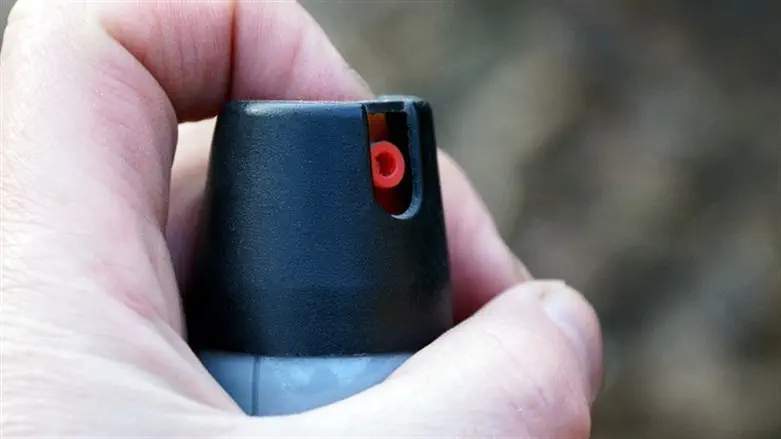 pepper spray
iStock
An IDF soldier is accused of pepper spraying staff at a Tel Aviv medical clinic on Saturday night after his request for medical leave was refused.
The soldier, a 21-year-old man from Netanya, was arrested by the police, interrogated and sent to house arrest. He is suspected of attacking the medical staff with a sharp object and pepper spray after not getting what he wanted.
Every Saturday evening, many soldiers come to the 'bikkur cholim' medical clinics with requests to be granted medical leave, which would allow them to remain at home and not have to return to base on Sunday morning.
The police said: "The Israel Police received a report last night about an attack on medical staff at a clinic on Yigal Alon St. in Tel Aviv. It is suspected that a young man who arrived at the scene attacked the staff with a sharp object and sprayed them with pepper spray, after he did not get what he wanted and refused to leave the scene. The suspect, a 21-year-old resident of Netanya, was arrested for questioning. At the end of his investigation, the suspect was released under restrictive conditions, including house arrest."