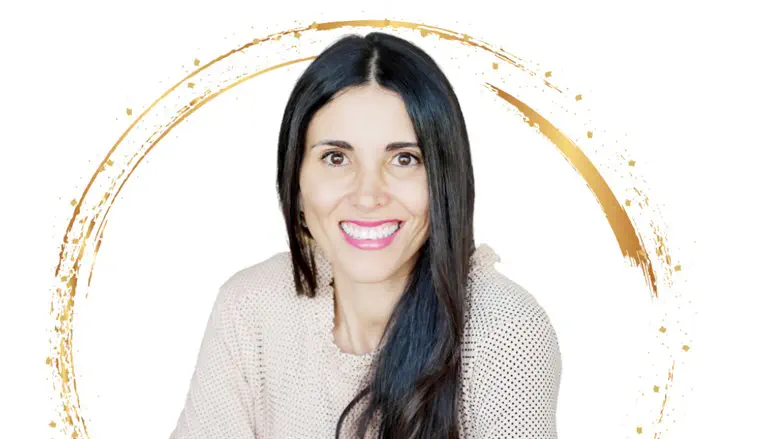 Shiry Sapir
Courtesy
Primary Day in the state of Arizona is Tuesday, August 2nd. Israeli and American Jews are already winners.
Shiry Sapir is expected to win her race against five other Republicans. Sapir was born in Israel and is a strong Zionist. We recently spoke about her race and how it helps Jews in private, public and homeschooling choices as students, parents, educators and taxpayers.
Shiry Sapir is a successful Real Estate Broker, Property Manager, General Contractor and an Interior Designer. As a mother of three young children who is a self-employed entrepreneur, she has experienced many of the issues working parents experience when it comes to balancing work, being the best mother and wife she can be with the unavoidable constant worry and anxiety about the wellbeing of her children.

What exactly does the Superintendent of Public Instruction do?
The Superintendent is the chief education officer of the state. Some of the responsibilities are to manage the budget coming from the legislature, overseeing teacher certification, implementing policies set by the State Board of Education, and transmitting information to the school board.

What is your background and what made you decide to run?
I served in the IDF supporting bereaved families. I moved to the United States 23 years ago.
Since then, I obtained an interior design degree and became a real estate broker and a general contractor. I've owned my own business for the last 17 years.
I decided to run due to the shut downs of schools and mask mandates. I have three young children and I ended up pulling them out of public school and enrolling them in a private school because I wanted them to be in the classroom receiving real education and not the senseless online schooling.
At the time a lot of us mama bears got together and started fighting for our children, and I decided that instead of being a keyboard warrior I would actually do something productive to the cause and run for office.
What does it mean to be an Israeli-American running for office?
The support I receive for being from Israel among Republicans and Conservatives is extremely heartwarming. They love the fact that I am Israeli and bring a different perspective and a deeper appreciation to this country since I made the decision to move here.
I know the value of this country and the American Dream it embodies. I love this country and feel the duty to serve it because America is under attack from within, and I don't want to lose it. I want my children to have the promise this country offers, and it all begins with how we educate our children.
Why are you running as a Republican?
I identify with the Republican platform. From 2nd Amendment rights, to pro-life views, low taxes, small government, love of country and patriotism. I believe in American exceptionalism and the principles of capitalism.
I think the constitution of the United States is one of the best documents ever written, and want to continue to have a country that is following the founding fathers' vision for how this country should be.
Who has endorsed you?
Congressman Paul Gosar, multiple elected officials on the state level and organizations that support quality education, medical freedom, the Arizona Christian Patriots to name a few of those who support my candidacy.
How can your victory help Jews and Israelis in America?
Sadly, the Democrats are becoming more and more radical in their view of Jews in general and Israel specifically. The BDS movement is closely tied to the BLM group, which concerns me as we have seen a rise in anti-Semitism especially among youth. The education in the public school right now is infected with anti-American rhetoric.

Anything else you want voters to know?
I am on a children rescue mission. The miseducation, the indoctrination, the sexualizing and grooming of our children is worse than many could ever comprehend. It is imperative we take back the education system from the political activists that are currently in control.
We don't want politics in our classrooms. We want a rigorous curriculum and protection of the innocence of our children. We want the system to be in agreement that parents are in control of their children and not the government. This is what I am fighting for.
Shiry needs our prayers and support for victory today May she have Mazel Bracha and Simcha!
Cindy Grosz is The Jewess Patriot, Radio's Premiere Jewish Activist syndicated through Conservative Television of America, Real Talk Radio and the Black and White Network. The show streams through RokuTV, Amazon FireTV, iHeart, Spotify and Deezer and out of Israel through Jewish Podcasts. She is the chair of Jewish Vote GOP and a Jewish advisor for many 2022 candidates. Her lawsuit against the NYCDOE exposes scandals and corruption within public schools. She can be reached through [email protected]