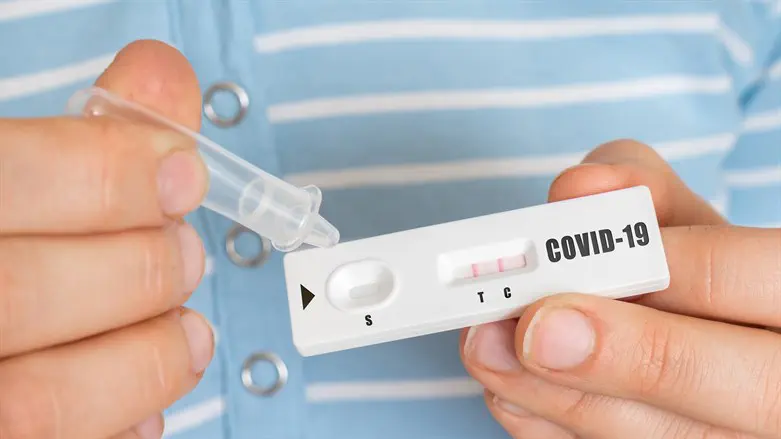 COVID-19 coronavirus antigen test
iStock
President Joe Biden's personal physician has released a letter saying that the president has now tested negative for COVID-19.
"President Biden completed his five-day course of Paxlovid 36 hours ago. As of this morning he has completed five full days of isolation. He remains fever-free and he discontinued use of any acetaminophen for the past 36 hours," presidential physician Dr. Kevin O'Connor wrote in a statement. "His symptoms have been steadily improving and are almost completely resolved."
O'Connor added that Tuesday evening and on Wednesday morning, Biden tested negative for COVID on an antigen test.
"Given these reassuring factors, the president will discontinue his strict isolation measures," O'Connor said.
The president's doctor added that Biden continues to be careful not to come too close in contact with any of the Secret Service and other White House staff "whose duties require any (albeit socially distanced) proximity to him."
"For this reason, he will wear a well-fitting mask for 10 full days any time he is around others," O'Connor said.
"Acknowledging the potential for so-called 'rebound' COVID positivity observed in a small percentage of patients treated with Paxlovid, the president will increase his testing cadence, both to protect people around him and to assure early detection of any return of his viral replication," he added.
Biden has been recovering from COVID-19, which he tested positive for last Thursday.
His physician, Dr. Kevin O'Connor, said Saturday that the president likely became infected with a highly contagious variant, known as BA.5, that is spreading throughout the country.