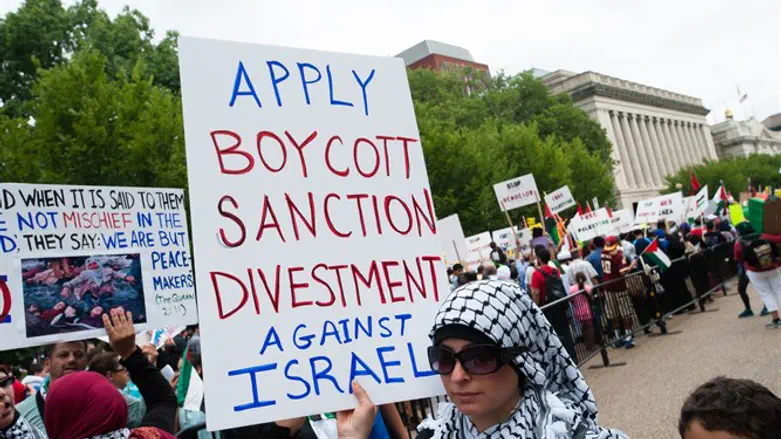 Airbnb boycott: Racist and anti-Semitic
Airbnb, by announcing a decision to remove listings on their site in cities in Israel in Judea and Samaria (aka 'West Bank'), claiming such settlements are "at the core of the dispute between Israelis and Palestinians" decided to become a company which endorses racism and anti-Semitism.
This decision to involve themselves in a dispute and stand against the Jewish State is unfair and disproportionate – a call for a de facto boycott of Israel. There's a simple double standard at hand here when refusing to recognize cities in Israel – a country the size of New Jersey.
As legal Professor Eugene Kontorovich noted, this is an anti-Semitic policy – noting that AirbNb "…won't list places in "disputed territories" only when those residences are owned by Jews, and not otherwise. That's not a policy about disputed territories, but about Jews." 
He added, "Airbnb blacklists Jewish apartments in Judea and Samaria - not Palestinian apartments, not apartments in Turkish occupied Cyprus, in Moroccan occupied Sahara, not in Tibet or the Crimea. Airbnb's policy is the very definition of anti-Semitism."
Israel wants peace and endorsing this boycott of Israel is a fundamental rejection of Israel's right to defend itself.
The Israeli government – and people – seek peace and long have.  As Israel Prime Minister Netanyahu once put it best, "The truth is that if Israel were to put down its arms there would be no more Israel. If the Arabs were to put down their arms there would be no more war."
Israel is a proud democracy, the leading stable democracy in the Middle East – this Airbnb racist campaign is unjustifiable, hypocritical and simply wrong. All people who support decency and peace must stand against Airbnb.