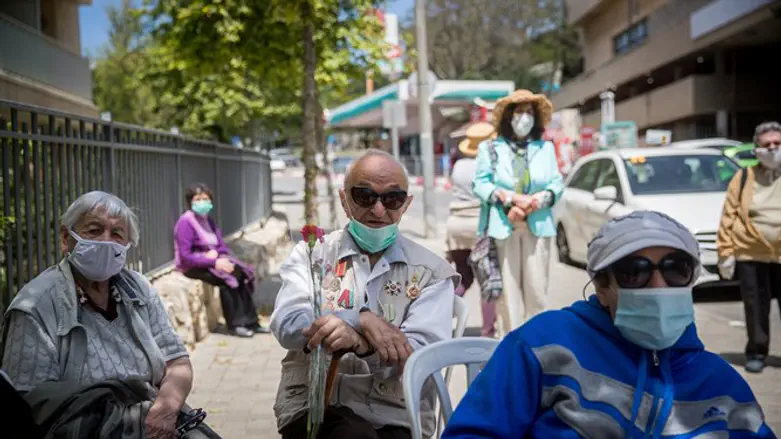 Nursing home residents
Flash 90
The Health Ministry Hebrew website section dedicated to the "Magen Avot" senior citizen's component of its COVID-19 program that includes a morbidity/mortality tracker with statistics from nursing homes nationwide has again lapsed after resuming reports for only four days.
The last Health Ministry report on the elderly was on January 17th. This, after an Arutz Sheva query regarding why updates stopped on December 30th, which, according to Magen David Adom, coincided with the vaccine campaign's commencement.
The tracker had been updated until December 30th, after which date no further morbidity/mortality data are offered.
At the time, the Health Ministry responded to Arutz Sheva's query and said: "The issue is being addressed and will be fixed within the next week."
Not only did the Ministry resume updates for three days and then again lapse, but the updates that were released skipped two weeks until January 14th, then four reports were issued, and disappeared ever since.
The number of evacuations to hospital appears to be 5-10 times greater than it has been so far, and there is no report on outbreaks, a figure that was previously included in the report.
The Health Ministry graphs up to the 30th of the month are very detailed, including outbreak data, plans for the next day, and more, yet since then, only data on evacuations to hospital COVID-19 wards and data on those waiting for evacuation are released.
The Health Ministry did not immediately respond to a request for clarification.