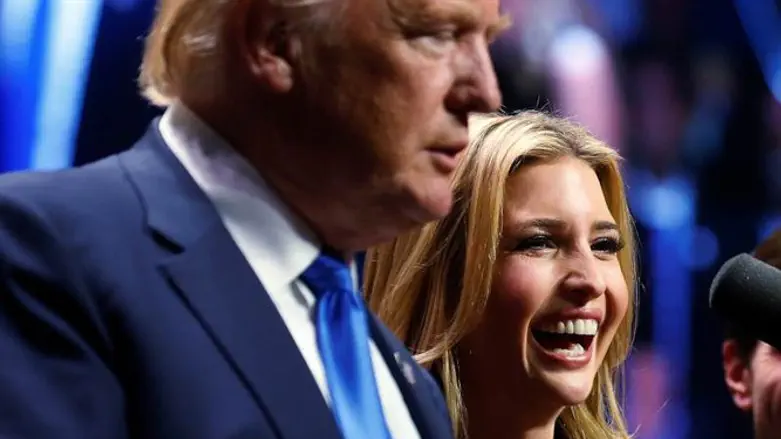 Donald Trump and Ivanka Trump
REUTERS
President Donald Trump pushed back Tuesday morning on claims he had seriously considered tapping his daughter, Ivanka Trump, to run for vice president in 2016.
Trump tweeted Tuesday morning that the claim he wanted Ivanka as his 2016 running mate is "wrong and totally ridiculous".
"Now Fake News CNN is actually reporting that I wanted my daughter, Ivanka, to run with me as my Vice President in 2016 Election. Wrong and totally ridiculous. These people are sick!"
In 2016, Ivanka Trump was a registered Democrat, and remained registered as a Democrat until 2018.
The reports claiming the president sought to have Ivanka nominated as his running mate cite an upcoming book by former Trump campaign aide Rick Gates.
Gates, who in the summer of 2016 was Trump's deputy campaign chairman, describes in the book how Trump -- wary of the "Never Trump" sentiment in the Republican party and still stinging from his competitors' attacks during the GOP primary -- deliberated for about a month on a vice presidential candidate he could trust completely.
"During a VP discussion that included Jared and the other kids all assembled in one room, Trump said, 'I think it should be Ivanka. What about Ivanka as my VP?' There was silence," Gates writes in "Wicked Game: An Insider's Story on How Trump Won, Mueller Failed and America Lost," referring to Ivanka Trump's husband, Jared Kushner.
"All heads turned toward her, and she just looked surprised. We all knew Trump well enough to keep our mouths shut and not laugh," Gates writes, according to a copy of the book obtained by Bloomberg News.
"He went on: 'She's bright, she's smart, she's beautiful, and the people would love her!"'