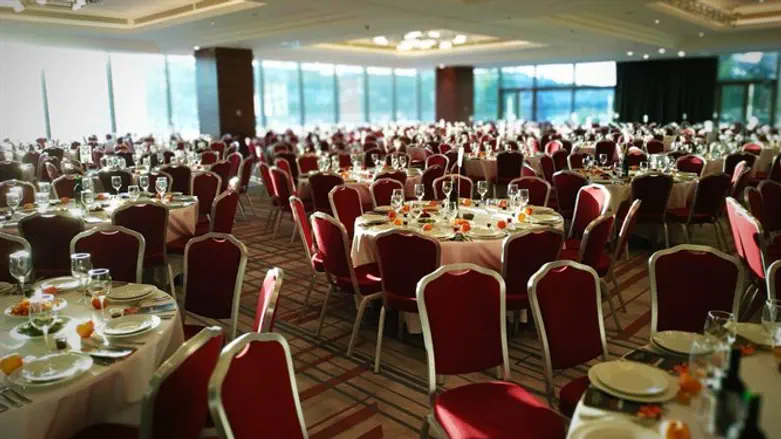 Ready for the festive meal
Keren-Or
Seven hundred and fifty Jews participated in a Rosh Hashana (Jewish New Year) dinner at the Keren-Or Chabad House in Budapest, Hungary.
Among the guests were members of Budapest's Israeli community, as well as students and tourists from Israel and around the world.
Following the prayer services at the Chabad house, the community moved to the Marriott Hotel for a festive meal.
Rabbi Shmuel Raskin, who serves as the community rabbi and is Chabad's emissary to Budapest, said: "It was an especially powerful and unifying moment when the entire community stood up and sang a psalm in honor of IDF soldiers."
"This is the place to thank all of our supporters and partners in our holy activities. We thank G-d for all of the good [He has given us] and we pray that we will all be sealed for a good and sweet year."
The Keren-Or Chabad House was founded in 2004 by Rabbi Raskin and his wife Dvori, and serves as a physical and spiritual center for Israelis living in the city, for students studying in Hungary, and for tourists arriving from Israel and around the world.