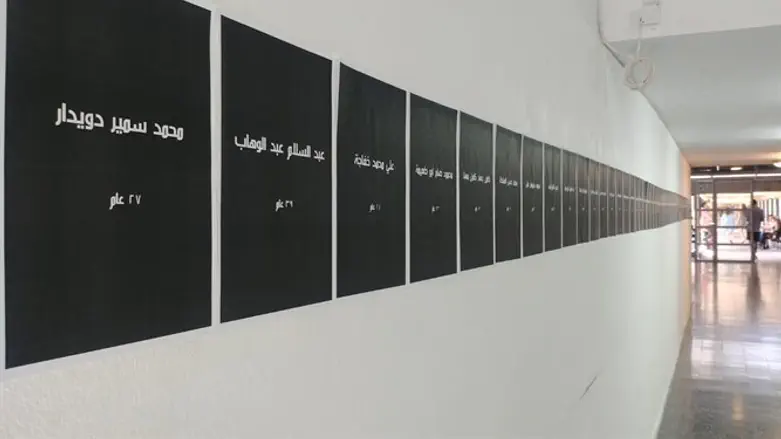 the signs in memory of the terrorists
Im Tirtzu
Arab students hung dozens of black signs in the Bezalel Academy of Art and Design in Jerusalem with the names of Hamas terrorists killed on the Gaza Strip border.
The head of the Im Tirtzu branch at the Hebrew University, David Alzufin, said in response, "Once again, we are witnessing a shocking phenomenon in which posters of hate and pride are hung in honor of terrorists. Instead of a cleaning worker cleaning up this incitement and punishing the shrewd student, there is a cloud of joy in Bezalel."
"Tomorrow we will respond to this matter and hang signs that will demonstrate our side .I hope they will not tear ours off," he added.
The Bezalel Academy said in response: "Bezalel Academy is a protected space for freedom of expression in Israel, and allows students a free, critical and creative discourse on the variety of subjects that concern them."