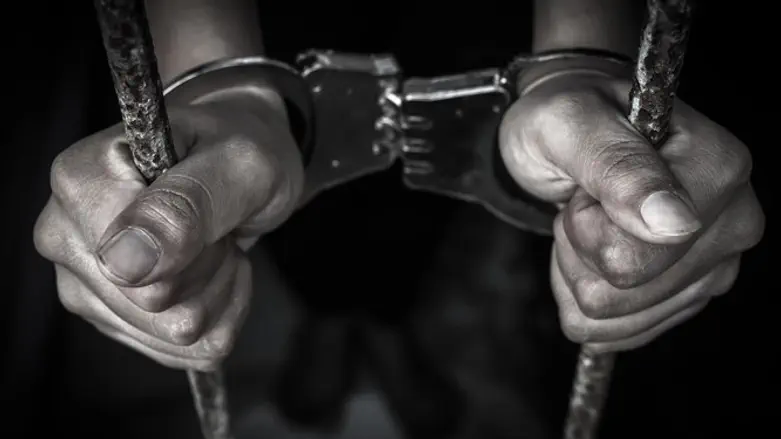 Under arrest
iStock
Police over the weekend arrested a gang of thieves from the Bedouin areas of southern Israel as they broke into a meat factory in the industrial area of Beer Tuvia in southern Israel.
Six suspects in their 30s and 40s were arrested while stealing several tons of meat, and their vehicles, in which they had packed the stolen meat, were confiscated.
According to police, the gang has broken into a number of southern Israeli businesses and factories over the recent weeks, causing millions of shekels in damages.
The suspects were transferred to investigative police teams for questioning.