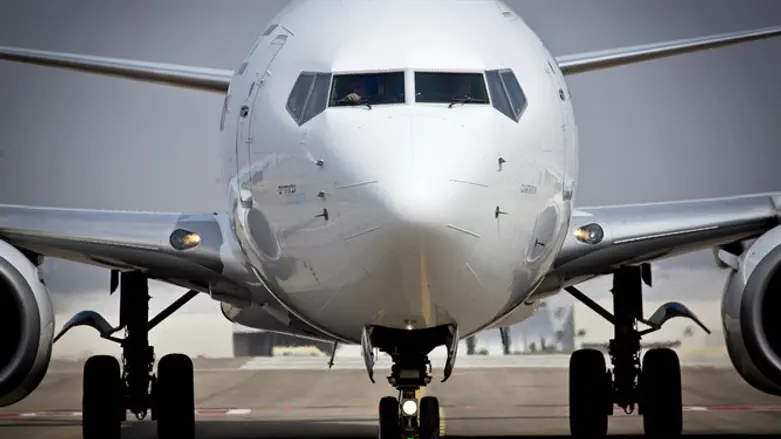 Passenger plane (stock)
Flash 90
Passengers onboard an Israel-bound flight were forced to evacuate from the plane as it sat on the tarmac of Budapest Ferenc Liszt International Airport early Friday morning, after the cabin of the plane filled with smoke.
The plane, which had been leased by the Israir company for a flight from the Hungarian capital to Israel's Ben Gurion International Airport, became filled with smoke from a vehicle as it passed the plane on the tarmac.
The smoke emitted by the vehicle entered the plane and filled the cabin, forcing the flight crew to open the emergency doors and evacuate the passengers.
One passenger was injured during the emergency evacuation.
An Israir spokesperson released a statement Friday in response to the incident.
"At this stage we are working to safeguard the welfare of our passengers, and to provide them with hotel accommodations, and we are working to secure a replacement flight. This incident has been reported to local authorities, and we wish the passenger who was injured a speedy recovery."