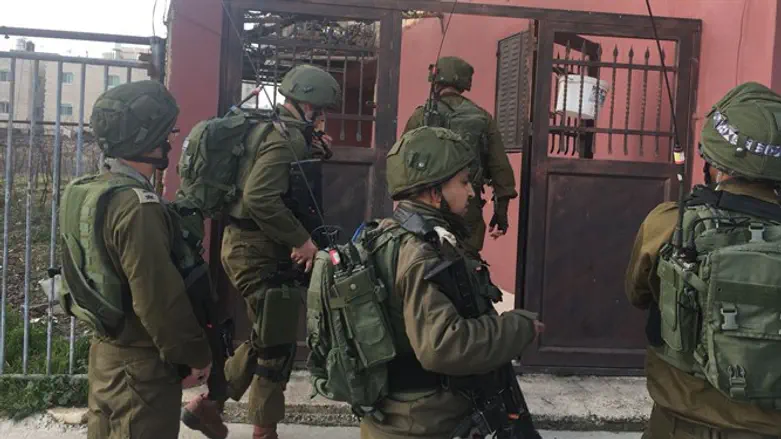 During operation in Halhul
IDF Spokesperson
In the wake of the stabbing attack in the community Karmei Tzur in Gush Etzion, IDF forces from the "Etzion" regional brigade began operations in the village of Halhul north of Hevron from which the terrorist came.
The soldiers entered the terrorist's home and interrogated his family.
During the operation, Arabs began rioting, throwing rocks at the soldiers. The IDF force responded with crowd dispersal measures and arrested one of the rioters.
A 34-year-old Israeli security guard was wounded on Wednesday morning in the terror attack, when a terrorist arrived by car at the entrance to the community of Karmei Tzur and stabbed him. The security guard who suffered light injuries.
A second security guard who was at the scene opened fire at the terrorist and killed him.
The victim was evacuated to the Shaare Zedek Hospital in Jerusalem.