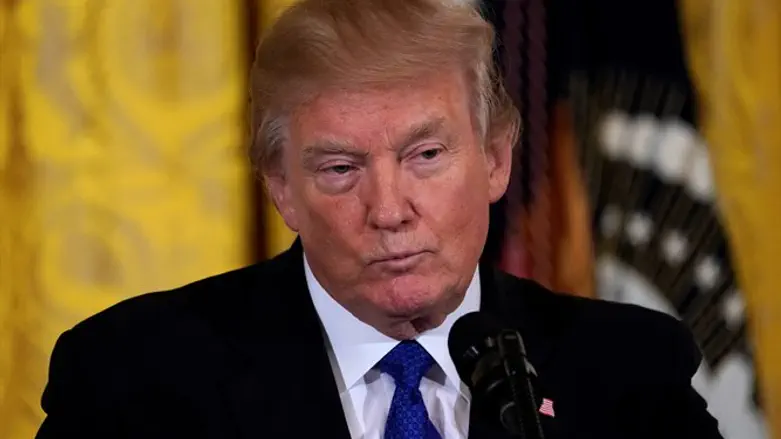 Donald Trump
Reuters
The United States announced Monday it was lifting its ban on refugees from 11 "high-risk" countries, but said those seeking to enter the U.S. would come under much tougher scrutiny than in the past, AFP reported.
Applicants from 11 countries, unnamed but understood to include 10 Muslim-majority nations plus North Korea, will face tougher "risk-based" assessments to be accepted.
"It's critically important that we know who is entering the United States," said Homeland Security Secretary Kirstjen Nielsen.
"These additional security measures will make it harder for bad actors to exploit our refugee program, and they will ensure we take a more risk-based approach to protecting the homeland," Nielsen added.
The 11 countries, which were hit with a ban in October in the Trump administration's revised refugee policy, have not been identified officially.
Some groups said they comprise Egypt, Iran, Iraq, Libya, Mali, North Korea, Somalia, South Sudan, Sudan, Syria and Yemen.
Speaking anonymously, a senior administration official was quoted by AFP as having told journalists that the policy of enhanced security assessments for the 11 countries was not designed to target Muslims.
"Our admissions have nothing to do with religion," the official stressed, adding that there is "nothing especially novel" about tougher screening for countries deemed to have a higher level of risk.
President Donald Trump's travel ban which was announced on September 24 had replaced two previous versions that had been impeded by federal courts.
In October, a judge in Hawaii ordered a freeze on the travel ban, saying it suffers from the same maladies as the previous order.
Last month, however, the Supreme Court permitted the Trump administration to fully enforce the ban even as legal challenges against it make their way through the courts.