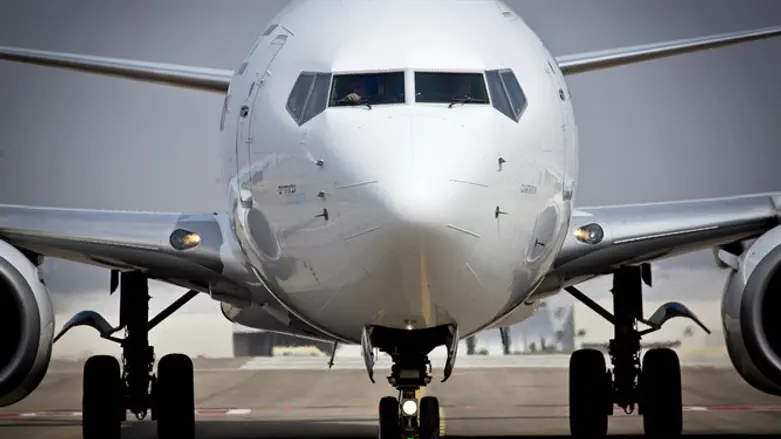 El Al airplane
Flash 90
An El Al flight from New York to Israel was forced to carry out an emergency landing in Canada this morning, 0404 reported.
The plane, which departed at 1 am from JFK Airport, was forced to land in the snowy Goose Bay airport in eastern Canada, which belongs to the Canadian army, after a defect in the wheels of the plane was identified. Local military rescue forces arrived thereafter.
"The plane started to shake on the way, and we felt it jerking back and forth," one passenger told 0404, noting that, although passengers were initially told to disembark upon landing, it was quickly decided that passengers should remain on the plane due to the freezing weather outside and the lack of an immediate place to take shelter. "Everyone was in a panic."
According to 0404, the passengers have been asked to remain on the plane until a mechanic arrives to inspect the plane, and lodging arrangements are also being made for the passengers on the military base in case they must disembark.