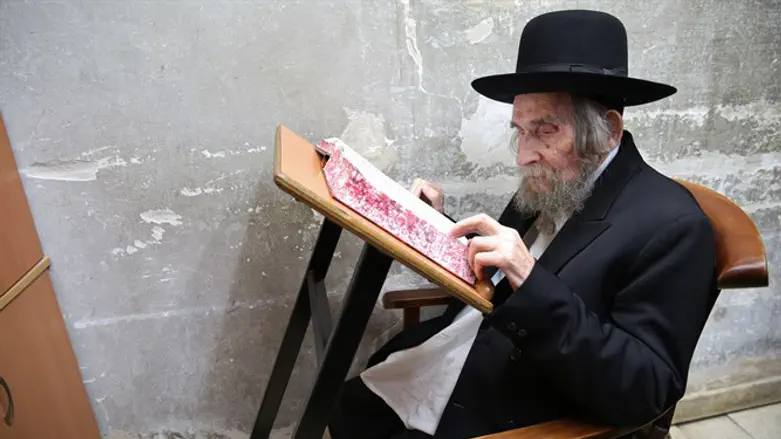 Rabbi Shteinman
Yaakov Cohen, Flash 90
Rabbi Aharon Leib Shteinman, one of the most respected decisors of Jewish law in the Lithuanian-haredi community, has be admitted to the Intensive Care Unit at Bnei Brak's Mayanei Hayeshua Hospital.
According to medical staff, the decision was made because of a slight deterioration in Rabbi Shteinman's condition.
Rabbi Shteinman is conscious and in stable condition.
Rabbi Shteinman was hospitalized on November 22 following a serious deterioration in his health. Prior to his hospitalization, Rabbi Shteinman arrived at the hospital as an outpatient in order to undergo testing. He was admitted as a patient the night of November 21.
On Novemer 29, doctors reported that Rabbi Shteinman's condition had improved slightly, and hospital staff transferred him to the ward for internal medicine.
The current hospitalization comes after Rabbi Shteinman was released from Mayanei Hayeshua on November 5.