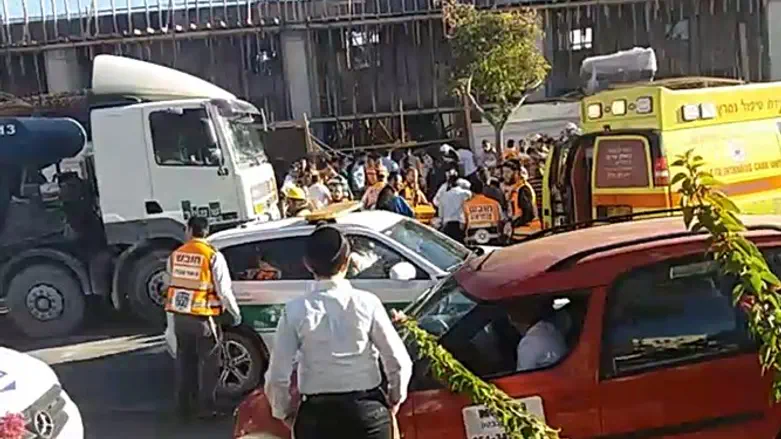 Scene of Beitar Illit ceiling collapse
United Hatzalah
Magen David Adom (MDA) on Monday afternoon received a report of scaffolding which had collapsed in a three-floor building on Baba Sali Street in the Judean haredi city of Beitar Ilit, injuring several people.
Later reports differed slightly, claiming a ceiling collapsed inside a construction site.
Both MDA and United Hatzalah EMS volunteers responded to the report, which involved a building collapse on the city's Baba Sali St.
According to initial reports, at least six people were injured and treated by emergency medical volunteers at the scene. They are in light and light-to-moderate condition. Volunteers continue to scan the scene for other individuals who may be trapped.
Additionally, numerous workers remain trapped in the building, and fire and rescue teams are working to evacuate them.
A 22-year-old worker has been listed in light-to-moderate condition, and has been evacuated to Hadassah Ein Kerem Hospital in Jerusalem.
The other five injured workers were treated on the scene by EMTs and then evacuated by the Red Crescent to Palestinian Authority hospitals.