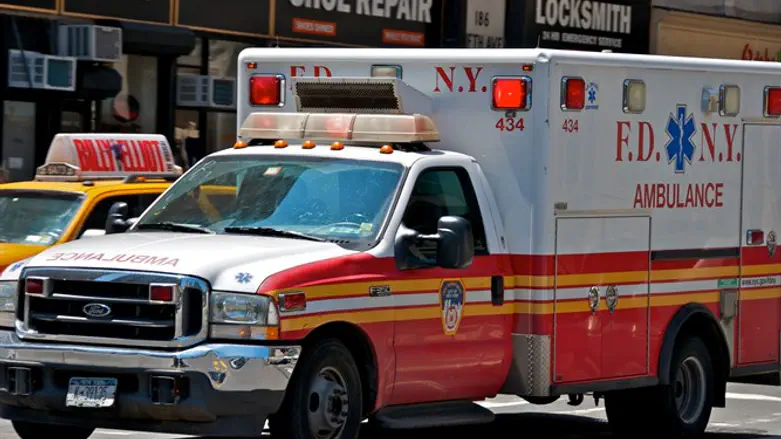 Ambulance in Manhattan
iStock
Monsey's 95-year-old Vizhnitz Rebbe Rabbi Mordechai Hager was released from the hospital late on Friday afternoon, just prior to the start of Shabbat (the Sabbath).
Rabbi Hager, considered to be the eldest hasidic leader, was hospitalized two weeks ago in Manhattan as his medical condition deteriorated. At one point, he was in critical condition.
At his doctors' suggestion, Rabbi Hager underwent an operation to regulate his breathing, which caused a drop in his body temperature. On Friday, he was deemed well enough to go home.
Rabbi Hager is the uncle of the current Vizhnitz Rebbe in Bnei Brak.
The Vizhnitz hasidic movement consists of thousands of families, several hundred of whom live in Israel.