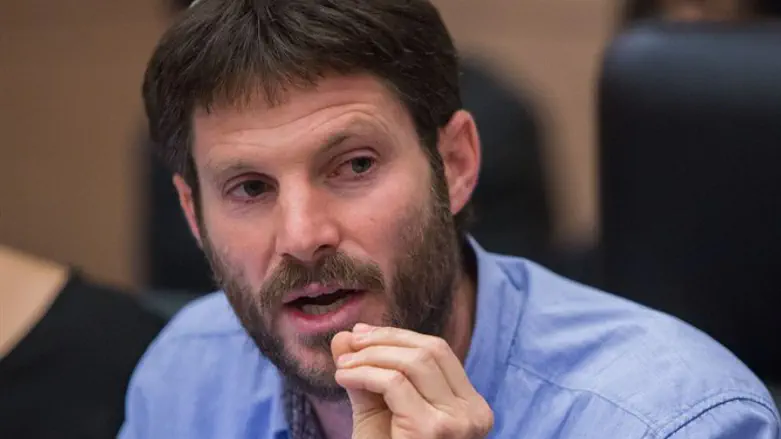 Bezalel Smotrich
Flash90
MK Bezalel Smotrich (Jewish Home) today (Monday) threatened to block money transfers requested by the Finance Ministry if funds were not allocated to bullet-proof civilian buses operating in Judea and Samaria.
Smotrich, a member of the Knesset Finance Committee, warned he would block all money transfers to the Finance Ministry until a budget transfer was approved for the purpose of protecting buses in Judea and Samaria.
"The Finance [Ministry] always finds a new excuse," Smotrich attacked Finance Ministry official conduct on the issue, saying "this is a matter of human life".
"Today it turned out that the Treasury suddenly found 627 million shekels ($178,310,000) for more convenient purposes, yet can't seem to find 45 million shekels ($12,800,000) to refit vehicles." Smotrich added, "If there's no bus protection, there'll be no budgetary transfers."