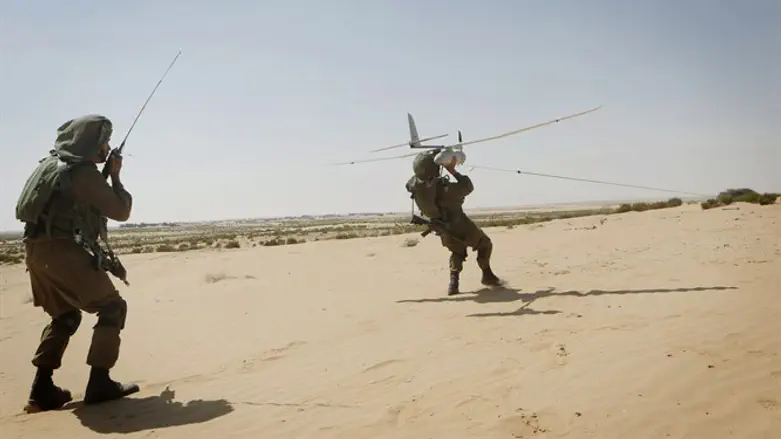 launching a UAV
Miriam Alster/FLASH90
The IDF announced that it was grounding all 'Sky Rider' unmanned aerial vehicles after two drones crashed in Judea on Monday.
The drones landed in the Bethlehem and Hevron areas, but IDF forces located the drones after an extensive search.
Following the incidents, IDF Major General Kobi Barak decided to ground all of the IDF's 'Sky Rider' drones.
Several similar incidents occurred over the summer in which 'Sky Rider' drones crashed in Judea and Samaria. The drones were quickly located by the IDF, and there is no suspicion that terrorist organizations found them or obtained any information from them.
'Sky Rider' is a mini-UAV (unmanned aerial vehicle) designed to carry out short-range reconnaissance missions and is operated by the Sky Rider unit in the Artillery Corps.
The tiny aircraft is powered by an electric motor with a propeller, and can fly autonomously and transmit to its operator images obtained by its cameras and sensors in real time.