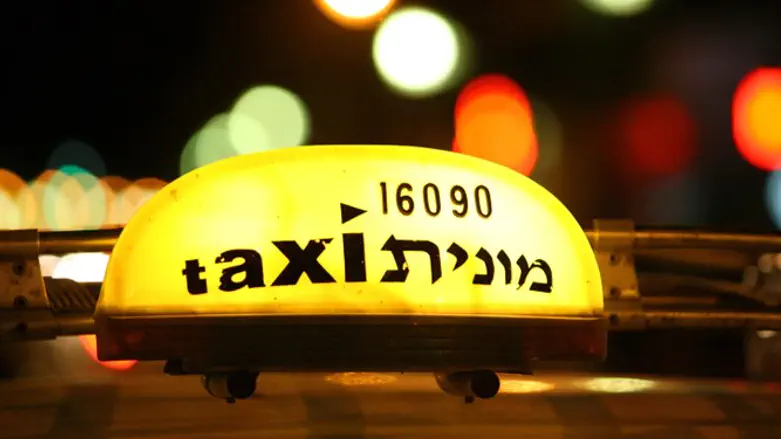 Taxi
Flash 90
Three Israeli men from western Jerusalem were arrested on Wednesday, after they allegedly beat an Arab taxi driver and vandalized his vehicle.
According to police, on Sunday, the cab driver filed a complaint at a police station in Jerusalem against the three, claiming they assaulted him and damaged his taxi after he agreed to return a cell phone one of the three had forgotten in his cab.
The incident allegedly occurred in the early hours of the morning last Friday, after the taxi driver drove the three suspects from downtown Jerusalem to western Jerusalem.
Shortly afterwards, the driver found that one of the three suspects had forgotten his cellular phone in the cab, and that one of the other youths was calling him to locate the phone.
The driver answered the phone and offered to return the phone the next day when he would be in the neighborhood again, since he had already left the area.
But the owner of the phone requested that the driver return it immediately, eventually offering 100 shekels ($27.91) if the driver would bring the phone back that morning.
After the driver agreed to the arrangement, he drove back to the location where he had dropped the three young men off and asked for the 100 shekels.
At that point, the three suspects assaulted the driver, beating him and smashing the windows of his cab. After they injured the cabbie and caused extensive damage to his vehicle, the three fled the scene.
Following the cabbie's report, police tracked down and arrested the three suspects, ages 20, 21, and 22.