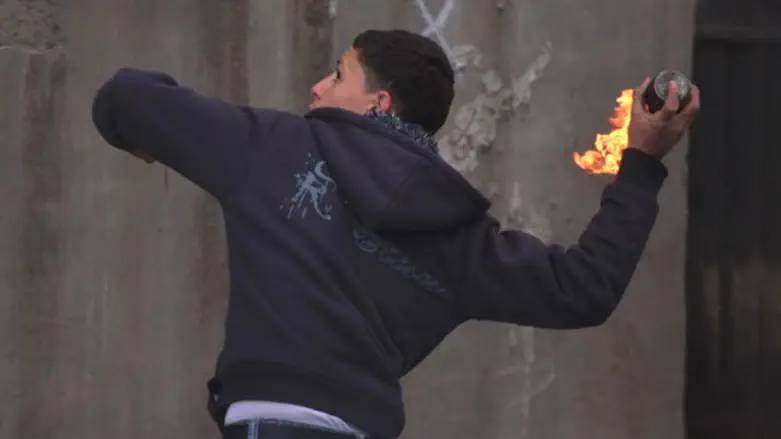 Arab youth throws firebomb
Flash 90
Three Arab suspects arrested in Silwan on Sunday night after they attacked a private security vehicle with a petrol bomb, an Israel Police spokesman reported
The bomb struck the vehicle and sparked a fire, forcing the security guards to exit the vehicle.
No injuries were reported in the attack.
Investigators arriving on the scene took forensic evidence samples, and police units searched the area and arrested the three Arab suspects.
On Sunday, three rock-throwing Arab suspects were arrested almost immediately after attacking Border Police officers outside Rachel's Tomb in Beit Lehem (Bethlehem). All of the rock-throwers were minors, and their parents were forced to put up $706 each in bail.