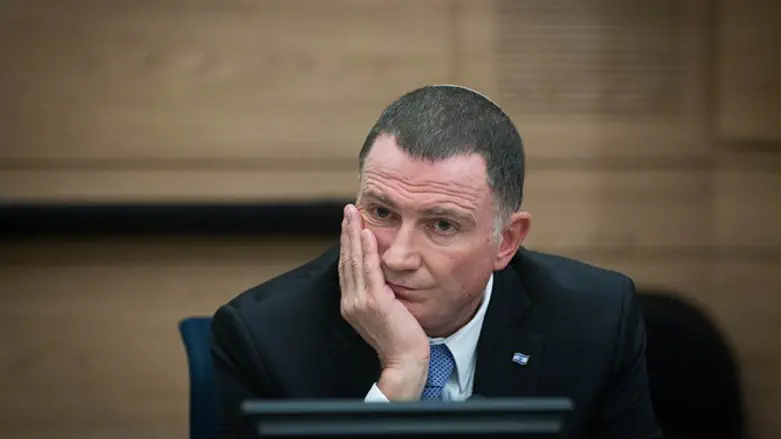 Yuli Edelstein
Miriam Alster/Flash 90
Chairman of the Knesset Yuli Edelstein slammed this morning the conduct of some at the welcoming ceremony for US President Donald Trump earlier this week.
He was strongly critical of MK Oren Hazan from his own Likud party, who snuck in a "selfie" with Trump.
"Whoever did not cringe the moment that he saw this on television, needs to do some soul-searching about whether he still loves this state and honors it," Edelstein told Army Radio.
"It was a scandal what happened there," he added. "You don't behave like this at an official welcoming ceremony, and it's not related to the fact that 'we're different and everything's cool here.'"
Yesterday, Edelstein addressed at the Knesset the fact that Trump chose to speak at the Israel Museum rather than the Knesset; Edelstein blamed this on MKs.
He explained that, after it became clear that it would not be possible to ensure that Trump's speech would not be interrupted mid-way by shouting, the possibility was nixed.