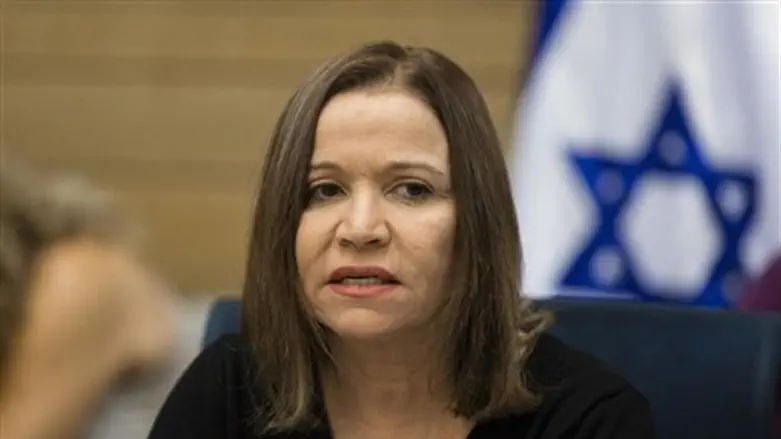 Shelley Yachimovich
Flash 90
Histradut leader candidate MK Shelly Yahimovich has petitioned the Tel Aviv District Court asking for a restraining order on the vote-counting procedure in the Histadrut elections.
Yahimovitch claims that there were hundreds of faulty ballot boxes which were intentionally tampered with and that there were improprieties on a wide scale.
The vote count continues and Avi Nissenkorn the present Histadrut head leads by 20% at present.
Attorney Eitan Liraz representing Yachimovich told Army Radio that "the voting committee is 80% composed of Nissenkorn's associates. The cat is watching the cream in the Histadrut circus. The voting committee composed of Nissenkorn associates is counting faulty ballot boxes."
Nissenkorn's headquarters dismissed the criticisms, stating that "these people have lost their connection to reality. If they were winning they wouldn't be making these claims."