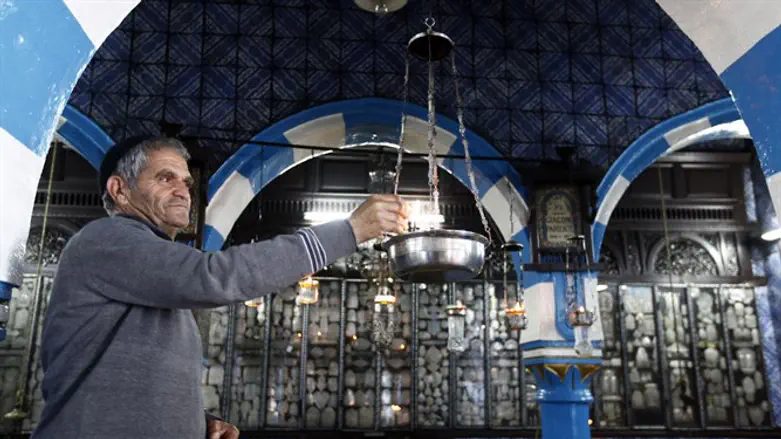 Lighting candles at Hilula in Djerba
Reuters
In a Counter-Terrorism Bureau situation briefing it was decided Wednesday to sharpen the severe travel warning to Tunisia.
According to headquarters, terrorist elements continue to plan terrorist attacks against a variety of targets in Tunisia, and are escalating their efforts before the Lag B'Omer celebration, which is scheduled to take place on the famous island of Djerba whose ancient Jewish community was comprised only of Cohanim, raising several interesting halakhic questions.
"In light of the severity of the threat, the IDF anti-terror staff recommendation to Israelis is to refrain from visiting the country and staying there, effective immediately," the statement said.
A year ago, a few weeks before the celebration, it was decided to intensify the travel warning.
Every year, hundreds of Jews, residents of the country and guests from all over the world, celebrate the Lag B'Omer events in Tunisia three days before the day itself - on Lag B'Omer.
As part of the festivities, Torah parades are held on the island, festive meals alongside charity fairs. The Muslim residents cherish and honor the events of the Jewish holiday and even share in some of them.