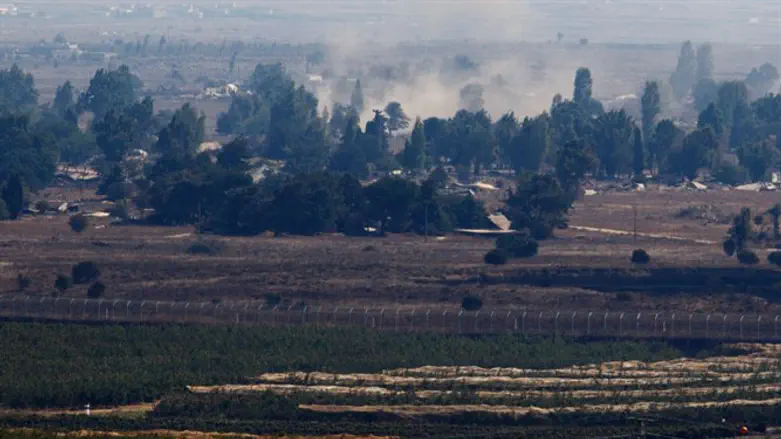 Fighting in Syria
Flash 90
Following reports of another chemical attack carried out by the Assad army in northern Syria, Chairman of Zehut party Moshe Feiglin said today: "A regional power that claims to represent values ​​of freedom and human rights can not continue its policy of ignoring the crimes against humanity committed in Syria. Had Israel created a safe haven (in the Syrian Golan Heights, for example) protected from the air and allowing Syrian citizens refuge from terror, it would have strengthened its status as a regional power. All this without endangering IDF soldiers operating in Syrian territory."
Approximately 100 people were killed in the chemical attack Tuesday morning. Several hundred others were injured.
"Instead, the ostrich-like policy of the Netanyahu government led not only to Israel evading its moral responsibility in the region, but also to Russian entry into the vacuum created, so that air force planes can no longer protect Israeli citizens from the skies of Syria.
"The decision whether to be the solution or the problem - a global asset or a burden on the world - is in our hands," said Feiglin.