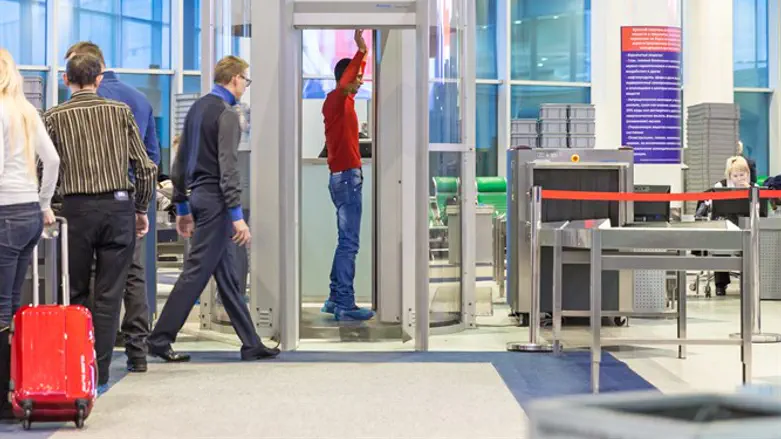 Airport security (illustration)
iStock
Authorities in the United States are planning to ban passengers traveling on certain U.S.-bound foreign airline flights from carrying into the cabin larger electronic devices in response to an unspecified terrorism threat, U.S. officials told Reuters on Monday.
The new rule had been under consideration since the U.S. government learned of a threat several weeks ago, the officials said, and could be announced by the Department of Homeland Security as soon as Monday night.
One of the sources told Reuters the rule would cover a dozen foreign airlines flying from about a dozen countries, including some from the Middle East. Airlines based in Jordan and Saudi Arabia would be included. The officials did not name the other countries.
No American carriers will be affected by the ban, which would involve devices larger than a cell phone, the officials stressed. Passengers would be allowed to carry larger devices in their checked luggage.
Royal Jordanian Airlines said in a tweet on Monday that U.S.-bound passengers would be barred from carrying most electronic devices aboard aircraft starting Tuesday at the request of U.S. officials.
The White House declined to comment on the planned measures.
A spokesman for the U.S. Department of Homeland Security said the agency has "no comment on potential security precautions, but will provide an update when appropriate.
In 2014, the United States announced it would not allow uncharged electronic devices onto U.S.-bound airplanes at some overseas airports, due to threats of a plot by Islamic extremists to blow up an airliner.
At the time, there were deepening concerns that terrorists in war-ravaged Syria were trying to develop a new generation of bombs that could be smuggled onto commercial planes.
Western powers have repeatedly expressed concern that some of their citizens have traveled to fight in the civil war in Syria, some of them joining extremist groups that might one day seek to strike their home countries.