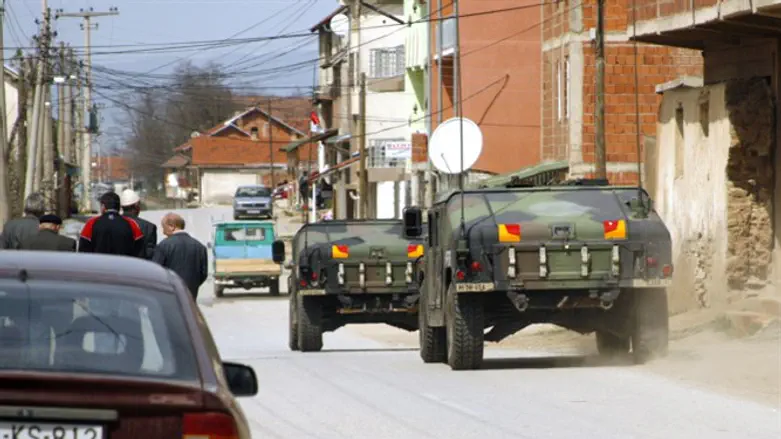 Kosovo
Vedat Xhymshiti/Flash 90
President Hashim Thaci of Kosovo has banned the sale of anti-Semitic literature after receiving complaints from anti-Semitism experts, the Jewish Business News website reported Wednesday.
The report states that President Thaci issued the directive to ban the sale of anti-Semitic literature after Kosovo's Public Security Minister was contacted by Ido Daniel, head of the activist group Israeli Students Combating Anti-Semitism, and by Shimon Samuels of the Simon Wiesenthal Center.
The two issued their complaint after Daniel discovered Nazi propaganda being displayed in multiple bookstores in the capital city of Pristina, including translations of Mein Kampf.
"How many people were exposed to this poison?" Danil asked. "It turns out that there is a whole industry of anti-Semitic literature translated into Albanian and other languages in the region as part of an organized campaign of incitement against Jews in the Balkans."
"We are taking the information on such activities seriously," President Thaci responded. "Regardless, this incident is rare, and I can assure you that I directed authorities to immediately investigate this incident and take all necessary steps to prevent the spread of hatred in a flagrant violation of the constitution."