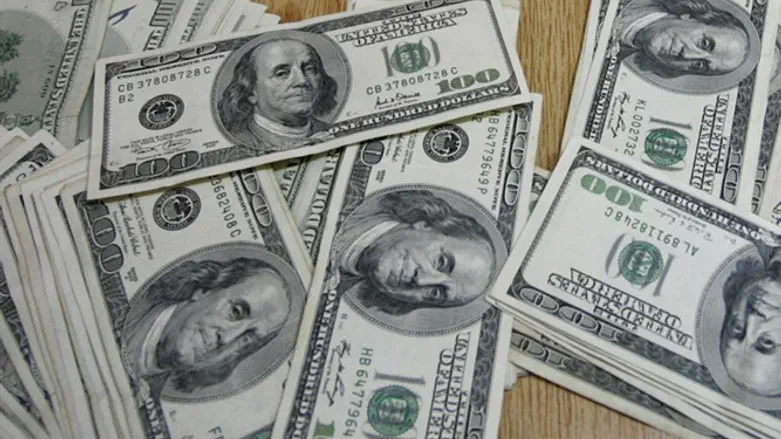 Money (illustration)
Flash 90
U.S. President-elect Donald Trump is expected to name Steven Mnuchin as his Treasury secretary as soon as Wednesday, The New York Times reported on Tuesday.
The 53-year-old Mnuchin, who was born to a Jewish family, has no government experience but served as the national finance chairman for Trump's campaign.
He began his career at Goldman Sachs, where he became a partner, before creating his own hedge fund, moving to the West Coast and entering the first rank of movie financiers by bankrolling hits like the "X-Men" franchise and "Avatar", according to The New York Times.
As Treasury secretary, Mnuchin would play an important role in shaping the administration's economic policies, including a package of promised tax cuts, increased spending on infrastructure and changes in the terms of foreign trade.
He could also help lead any effort to roll back President Obama's nuclear deal with Iran and opening to Cuba by reimposing sanctions on Tehran and Havana, the newspaper noted.
His selection appears odd only because it fits uneasily with much of Trump's campaign rhetoric attacking the financial industry. In one of his campaign ads, the President-elect portrayed the chief executive of Goldman Sachs as the personification of a global elite that the ad said had "robbed our working class."
Mnuchin, however, has stressed that he agrees with Trump's priorities.
News of Mnuchin's impending appointment comes as Trump continues to put together his cabinet. Earlier on Tuesday, reports said that General David Petraeus is emerging as a top contender for Secretary of State, along with Mitt Romney and former New York Mayor Rudy Giuliani.
The President-elect has already named Betsy DeVos as secretary of education and South Carolina Governor Nikki Haley as U.S. Ambassador to the United Nations.
On Tuesday, Trump selected Georgia Representative Tom Price to head the Department of Health and Human Services.