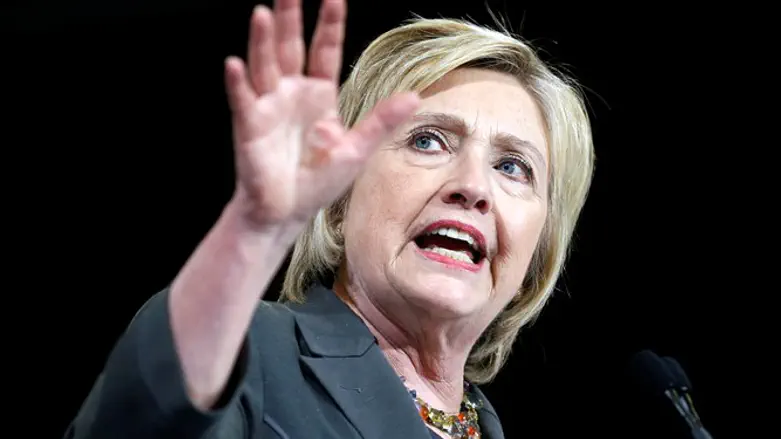 Hillary Clinton 2016
Reuters
As the Republican National Convention begins its third day on Wednesday, presumptive Democratic nominee Hillary Clinton is edging closer towards her VP pick.
With just five days left until the beginning of the Democratic National Convention next Monday, Clinton is likely to announce her choice for running mate in the coming days. One adviser told CNN a formal announcement would be made on Friday, before backtracking and claiming that no specific date had yet been set.
Sources within the Clinton campaign told Fox News on Tuesday that the former Secretary of State was winnowing the field, and was likely to choose either Virginia Senator Tim Kaine, who has long been considered a likely choice, and Tom Vislack, the former Governor of Iowa who currently serves as Obama's Secretary of Agriculture and is the longest-serving cabinet member of the Obama administration.
The two are considered more moderate and low-key, safer choices than Massachusetts Senator Elizabeth Warren, who in the past was also considered a possible VP pick.
The bombastic Warren, who has used vitriolic Twitter posts to gain media attention in much the same way as GOP nominee Donald Trump, earlier slammed Trump's choice of Indiana Governor Mike Pence as his running mate, calling the two "insecure, weak men".
"Donald Trump and Mike Pence are a perfect match. Two small, insecure, weak men who use hate & fear to divide our country & our people."
While Clinton hopes to unite disaffected Bernie Sanders supporters behind her in the general election, Warren's explosive rhetoric and far-left views risked overshadowing the former Secretary of State's core campaign message of political experience.
Kaine and Vislack, by comparison, would reinforce that message, and could help her in the key battleground states of Virginia and Iowa.
Both are former governors of their respective home states.
Kaine has drawn criticism from the pro-Israel community for his refusal to attend Israeli Prime Minister Binyamin Netanyahu's address to congress in 2015. Kaine insisted in an interview with the Jewish Daily Forward, however, that he is "a strongly pro-Israel Democrat", but said that he had "deep concerns about the leaders… on the Israeli and the Palestinian side."
The Virginia Senator is also a strong proponent of the two-state solution, sponsoring a 2013 resolution in favor of the establishment of a Palestinian state and praising efforts by Secretary of State John Kerry to restart negotiations.
Senator Tim Kaine
United States Congress/Public Domain
Tom Vilsack
United States Congress/Public Domain