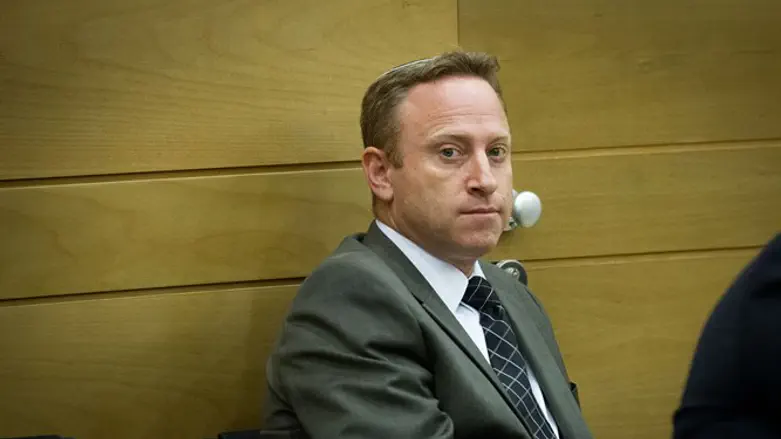 Ari Harow
Miriam Alster/Flash 90
Ari Harow, Prime Minister Binyamin Netanyahu's former Chief of Staff, was remanded to five days house arrest on Thursday after he was interrogated by police for 14 hours on matters related to a police inquiry regarding Netanyahu.
Harow was detained for questioning Thursday morning after landing at Ben-Gurion International Airport.
Harow, who in the past has held several senior positions within the Prime Minister's office, was responsible for maintaining ties between the Prime Minister and donors abroad.
He was reportedly questioned about Netanyahu's activities that are being probed by the police, in the hope that a deeper inquiry against Harow will shed a light on other affairs, reported Haaretz.
The police are likely to decide whether to recommend perusing charges against Harow shortly.
On Saturday night it was revealed that police were investigating a large-scale money laundering operation, and that Netanyahu was suspected of some degree of involvement.