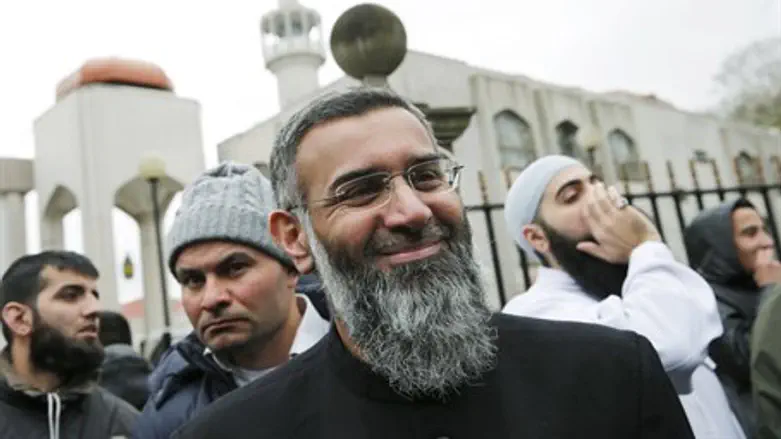 Radical British Islamist preacher Anjem Choudary
Reuters
As the UK Labour Party staggers through seemingly endless scandals involving anti-Semitic comments by Labour members, a high-profile Muslim preacher in Britain is lending his support to the embattled party.
Anjem Choudary, founder of the Islam4UK organization, spoke with American journalist Aaron Klein Sunday night, defending the Labour Party from accusations of anti-Semitism and endorsing controversial comments made by suspended party members.
"I think that the term 'anti-Semitism' has been used as a tool to attack those who criticize Israel. And I think that's become clear over the last few days," Choudary told Klein.
The Labour Party has suspended five members in the past five days following revelations of anti-Israel and anti-Semitic comments.
Among those suspended is Naz Shah, an MP from Bradford West first elected last year. Last week it was revealed that Shah had posted comments advocating the ethnic cleansing of Jews from Israel, suggesting that the population be expelled to the United States.
On Sunday, Choudary praised Shah, arguing that her statements, which she has since publicly renounced, represent the opinion of the majority of Muslims.
"As far as Muslims are concerned, we want the whole of Palestine, which includes what Israel currently occupies, liberated. And I think that what Naz Shah said is not that far from what we would prefer, which is that those who came to occupy the Muslim land of Palestine should be returned from where they came."
Choudary, who is of Pakistani descent, denied the Jewish connection to the land of Israel, arguing that Jews ought to look to seek residence in Eastern Europe, even though a majority of Jews in Israel lived in Arab lands during the exile before being forcibly uprooted.
"They are free to live in Russia and Poland and other places. But obviously do not occupy our land so that we are refugees in our own land."