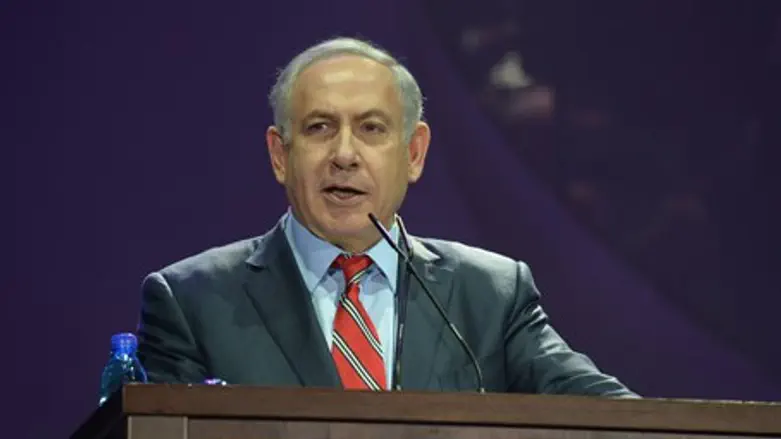 Prime Minister Binyamin Netanyahu
Amos Ben Gershom/GPO
Prime Minister Binyamin Netanyahu is continuing his efforts to prevent a vote on Monday on a European Union (EU) resolution that distinguishes between Israel-proper and the territories it captured during the 1967 Six Day War and which could lead to new sanctions against Israeli communities in Judea and Samaria.
The resolution, being promoted by Sweden and Ireland, would stipulate that all agreements between Israel and the EU would not apply to any areas beyond the Green Line.
Netanyahu held talks on Sunday evening with leaders and foreign ministers in Europe in an attempt to stop the vote. The talks are scheduled to continue on Monday. Foreign Ministry Director-General Dore Gold and other senior officials in the Foreign Ministry are taking part in the discussions as well.
Diplomatic officials have reportedly discovered that Sweden is one of the main countries working behind the scenes to promote the decision against Israel - a fact which should come as no surprise given the Swedish Foreign Minister's constant verbal attacks against Israel.
Ahead of Monday's discussion on the resolution, Netanyahu ordered that the foreign ministers of the EU countries and the EU's foreign policy chief Federica Mogherini be sent material on the Palestinian incitement, which he said is "the cause of violence in the region and the reason for the failure to reach an agreement with the Palestinians."