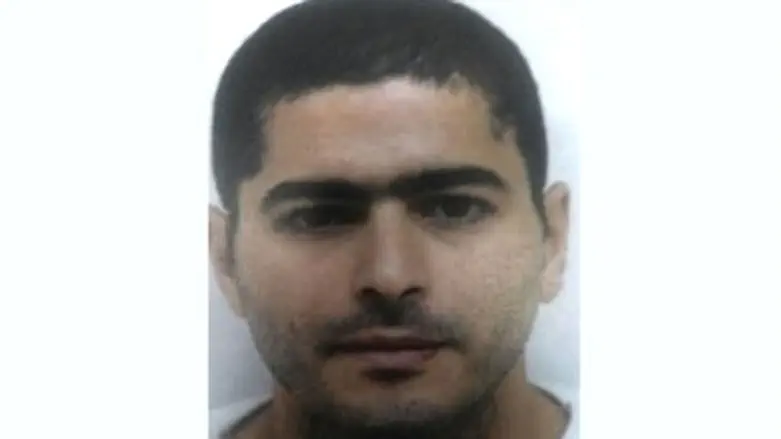 Nashat Melhem
Handout photo
Nashat Milhem escaped home to Wadi Ara last Friday only one hour and forty minutes after carrying out a deadly shooting attack at the Simta pub in Tel Aviv. 
According to information obtained by Channel 10 on Sunday morning, immediately after murdering taxi driver Amin Shaban, Milhem ditched the cab and made his way to Arara in another vehicle. 
Given his return to the northern village in under two hours, it is estimated the vehicle belonged to someone Milhem knew and that he planned his escape route in advance. 
The exact route Milhem used to return to Arara from Tel Aviv, however, is not yet known. 
While the search for Milhem originally focused on Tel Aviv and the area, information received on Tuesday morning indicated Milhem had made his way back to Wadi Ara and the search shifted there.
It was in Arara on Friday that Milhem was eliminated in a gun battle with Yamam forces and special police units. He will be buried in a cemetery near Wadi al-Kasab on Sunday. 
Police, meanwhile, continue to search for Milhem's accomplices, who are believed to have helped him hide from security forces for an entire week after the Tel Aviv attack. 
The Haifa Magistrates Court on Saturday extended the arrest of four suspects thought to have aided Milhem until Tuesday, and the fifth suspect brought in for an extension hearing was extended to Monday.
Milhem's father Mohammed was also arrested on suspicions of having helped his son. Mohammed Milhem's lawyer Nahmi Feinblat stated on Friday that he would be released from arrest on Sunday.