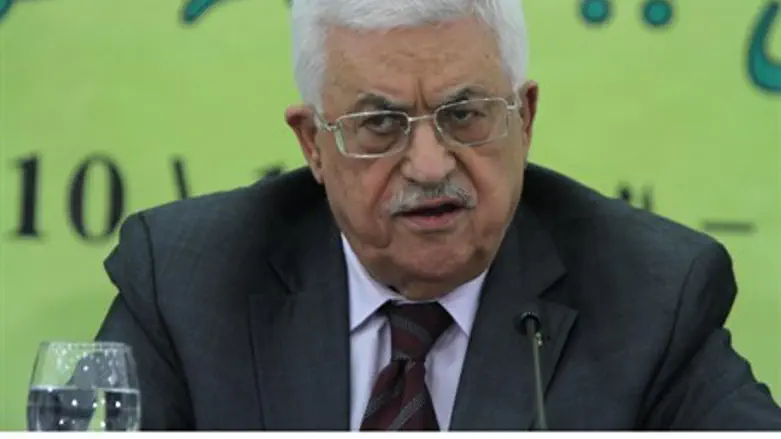 Mahmoud Abbas
Flash90
Internal Security Minister Gilad Erdan (Likud) sharply criticized Palestinian Authority (PA) Chairman Mahmoud Abbas on Wednesday, claiming that the latter is preventing Palestinian Arabs from enjoying the lighter security restrictions Israel gives for the Ramadan fast. 
"Abu Mazen [Abbas - ed.] and the PA would prefer that the Palestinians should suffer and wait for hours at security checkpoints, and they are preventing them from enjoying the exemptions they receive, in order so that Israel will not be seen for who it really is - a moral nation working to alleviate the suffering of the Palestinians," Erdan said. 
"This proves once again that Abu Mazen is trying only to incite against Israel and is not interested in the negotiations and diplomatic process." 
Erdan noted that, this year, Israel has granted the Palestinian Arab civilian population significant concessions in honor of the Ramadan holiday for the first time in years. 
They include the entry of hundreds of buses from the PA in Jerusalem, the ability to skip security checkpoints in the capital, and shortened lines outside the Temple Mount. 
Abbas has apparently vetoed the concessions, however, for reasons which remain unclear.