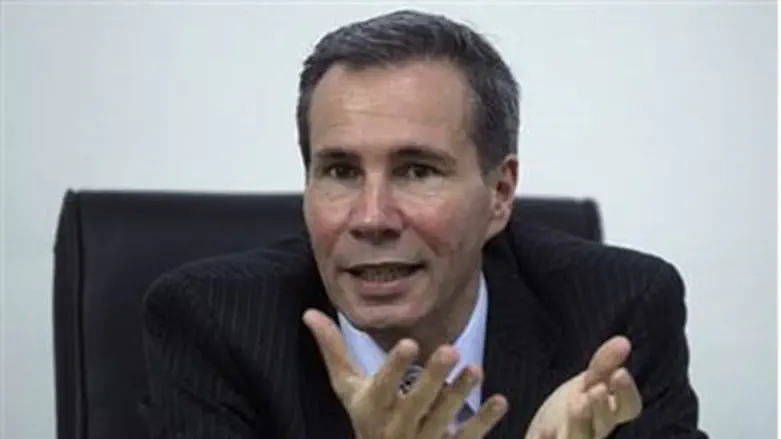 Argentine prosecutor Alberto Nisman
Reuters
Argentina's government said Monday there was no indication that anybody else was involved in the death of prosecutor Alberto Nisman, who had accused President Cristina Fernandez of shielding Iranian suspects in the nation's deadliest terror attack, The Associated Press (AP) reports.
Nisman, who had been investigating the 1994 bombing of the AMIA Jewish community center in Buenos Aires that killed 85 people, was found in the bathroom of his apartment late Sunday, hours before he was to testify in a Congressional hearing about the case.
Investigating prosecutor Viviana Fein said the preliminary autopsy found "no intervention" of others in Nisman's death, according to AP. Fein stopped short of calling Nisman's death a suicide, leaving open the possibility of accidental death.
The findings left more questions than answers about the death, which came only five days after Nisman accused Fernandez and other officials of reaching a deal with Iran that shielded some officials from possible punishment for the attack.
Late Sunday, federal police agents in charge of Nisman's protection alerted their superiors that he wasn't answering phone calls, according to the Security Ministry statement. When Nisman's mother wasn't able to open the door because a key was in the lock on the other side, a locksmith was called to open it, the ministry said. A .22 caliber handgun and a shell casing were found next to Nisman's body.
Nisman in 2013 released an indictment accusing Iran and Hezbollah of organizing the AMIA blast. Iran denies any involvement.
Last May, an Argentine court declared unconstitutional an agreement with Iran to probe the 1994 bombing.
The accord between the two countries was strongly rejected by organizations representing the 300,000 members of Argentina's Jewish community, the largest in Latin America.
Israel said earlier it was saddened by Nisman's death, and called on Argentina to continue his probe into the AMIA bombing.
"The State of Israel expresses deep sorrow over the tragic death of the special prosecutor investigating the attack on the Jewish community in Argentina (AMIA), Alberto Nisman," foreign ministry spokesman Emmanuel Nahshon said in a statement.
"Nisman, a courageous jurist of high stature and fearless fighter for justice, worked with great determination to expose the attack's perpetrators and dispatchers," Nahshon said.
"The State of Israel hopes Argentina's authorities will continue Nisman's work, and take every possible effort to bring those behind the Argentina attacks to justice."