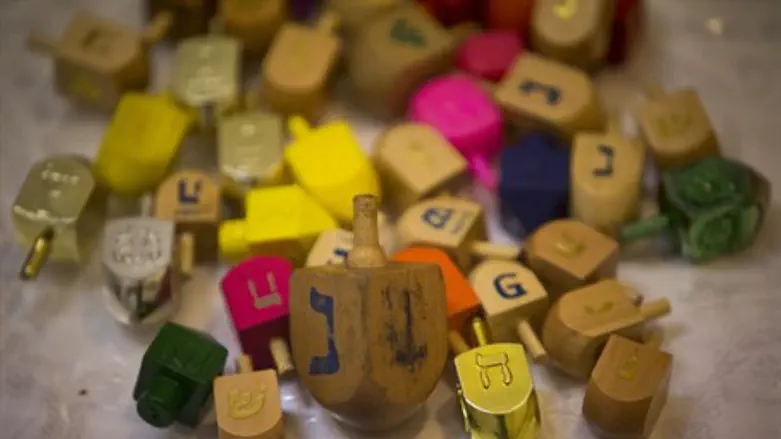 Hannukah (illustrative)
Flash90
Over 1,000 people gathered Sunday in Tel Aviv to set a new world's record for "dreidel-spinning" - the largest number of Chanukah tops spun in tandem ever recorded by the Guinness organization. The previous record saw 377 people succeed in spinning their dreidels for at least ten seconds all at the same time. Sunday's new record nearly doubled that, with 754 people succeeding at that feat.
The festivities were kicked off by MK Tzipi Livni (no longer Justice Minister), who at 2 PM started the clock at the Sarona Market in Tel Aviv, site of the record-setting venture. Contestants from 8 through 80 (actually, some were younger and even older) stood around a 200 meter long table set up specifically for the occasion. At the sound of a horn, 1,000 spinners let lose, and ten seconds later, more than three quarters were still spinning strong – enough to set the record, with Guinness officials on hand to record it all.
The event was held in conjunction with the "Sevivon House," an interesting store/museum located in Sarona Market, which has as its mission the distribution of unique and memorable dreidels of all kinds. The establishment is owned by renowned ceramic artist Eran Grebler, who built the largest dreidel in the world, located in the Caesarea train station.