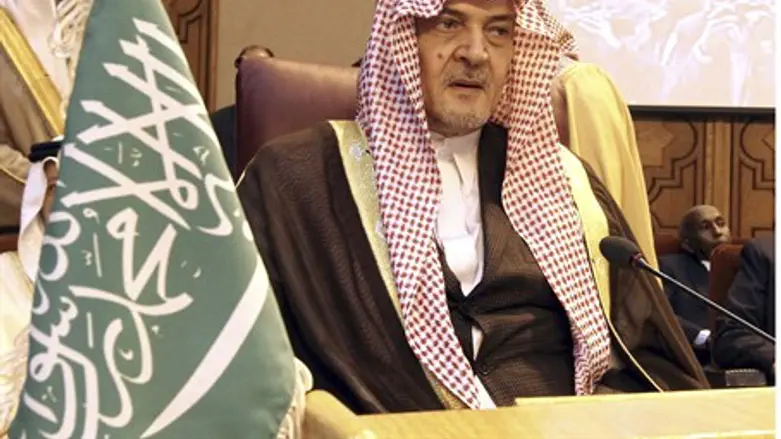 Saudi Arabia's Foreign Minister Prince Saud a
Reuters
Saudi Arabia's foreign minister said Saturday that the war against extremists in the Middle East may take years and must not stop before all terrorist organizations are eliminated, according to The Associated Press (AP).
Saud al-Faisal, whose country is one of five Arab countries taking part alongside the United States in airstrikes targeting the "Islamic State" (IS or ISIS) group in Syria, also called for more decisive policies and decisions to fight terrorism.
The Saudi official made the comments in a speech distributed to the media and quoted by the news agency.
"We face a very dangerous situation today. Terrorism has evolved from cells to armies and from threatening specific spots to nations," he said, according to AP.
"The war on terror requires serious and continuous work that may go on for years, and must not stop at partial victories against limited organizations," added al-Faisal. "We must continue until all terrorist organizations are destroyed, wherever they may be."
Al-Faisal, whose country is a strong backer of the overwhelmingly Sunni rebels fighting to topple Syrian President Bashar Al-Assad, said any solution to Syria's three-year-old conflict must exclude him, accusing the Syrian leader of pushing his people toward extremism with his brutal crackdown on peaceful protests.
The comments come amid reports that U.S.-led airstrikes against IS are failing to slow the jihadis' advance on the Kurdish border town of Kobane.
Syria's Foreign Minister has indicated his country would welcome foreign airstrikes against the "Islamic State" (IS, or ISIS) or the Al-Qaeda-affiliated Al-Nusra Front, but conditioned that on those attacks being coordinated with the Syrian government.