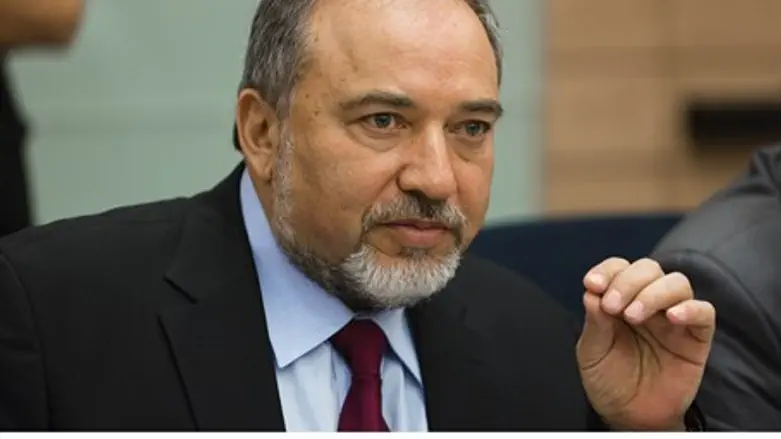 Avigdor Liberman
Flash 90
Foreign Minister Avigdor Liberman on Wednesday said that Israel should not cooperate with the United Nations' probe into its alleged "war crimes" in Gaza.
Liberman slammed the UN and the United Nations Human Rights Council (UNHRC) as "hypocritical" organizations.
"The State of Israel must not cooperate with this commission," he said, according to the Israel Hayom newspaper. "We need to contend with them and not grant legitimacy to enemies of Israel."
Israel and the U.S. both rejected the three-man UNHRC committee which is headed by Prof. William Schabas, a Canadian law professor known for his bias against Israel.
Speaking in a 2013 panel, Schabas clearly revealed his great eagerness to bring about the prosecution of Israel over its actions in Gaza, even if that involved"twisting things and maneuvering" in the international legal arena.
Earlier on Wednesday, Prime Minister Binyamin Netanyahu also lashed out at the UNHRC, accusing it of granting "legitimacy to terror organizations" by investigating Israel for alleged war crimes in Gaza.
"UNHRC gives legitimacy to murderous terror organizations like Hamas and Daash (Islamic State)," he said, accusing the rights body of overlooking "massacres" committed elsewhere in the Middle East in favor of investigating Israel for defending itself against rocket attacks from Gaza.
Finance Minister Yair Lapid called the UNHRC committee "a ridiculous committee of ridiculous commissionership, that instead of investigating the murder of millions of Muslims by other Muslims, investigates the most moral army on the planet; this is a disgrace for the UN."