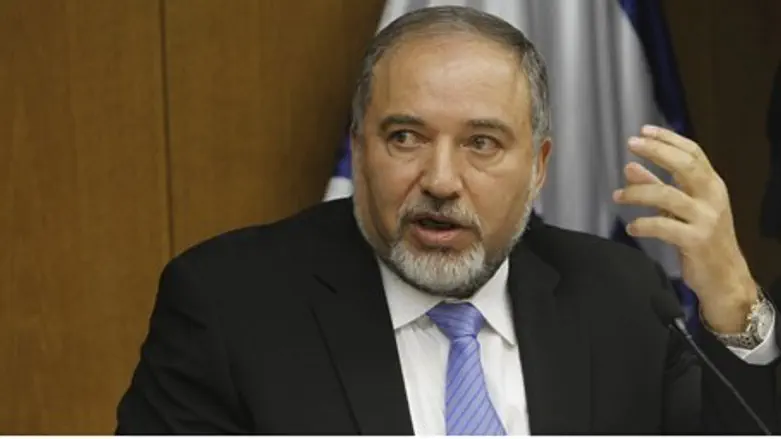 Foreign Minister Avigdor Liberman
Flash 90
Foreign Minister Avigdor Liberman (Yisrael Beytenu) made headlines Monday, after he suggested Israel is considering turning Gaza over to the UN. 
"The operation is not over," he said, referring to a seven-hour unilateral humanitarian ceasefire and reports the IDF is slowly withdrawing from Gaza. "We are continuing to destroy terror tunnels and to regroup in the IDF." 
"We need to make decisions regarding the continued operation," he continued. "We stand at the moment with several clear options: an agreement, defeating Hamas, or limbo - something unclear where we only respond to fire. The third option simply isn't relevant."
Regarding an "agreement," Liberman raised the possibility of transferring Gaza to UN control, but noted that there is a need for agreement between Israel and the Palestinians beforehand. 
Unsurprisingly, the idea garnered a fierce response from leftist MKs, who insist that the only solution is a two-state solution - even if an agreement would be forged before a UN deal that would accomplish the same goals.  
"The idea of turning Gaza over to the UN doesn't have legs, doesn't have arms, and doesn't have a chance," MK Nahman Shai (Labor) stated. "It belongs to another world." 
"The Israeli government, along with Minister Liberman, will accept the two-state solution and it must aim for its actualization," he continued. "The international community supports it and are willing to help in its fulfillment." 
"Every other proposal lacks a chance, and is designed to torpedo the two-state solution," he added.