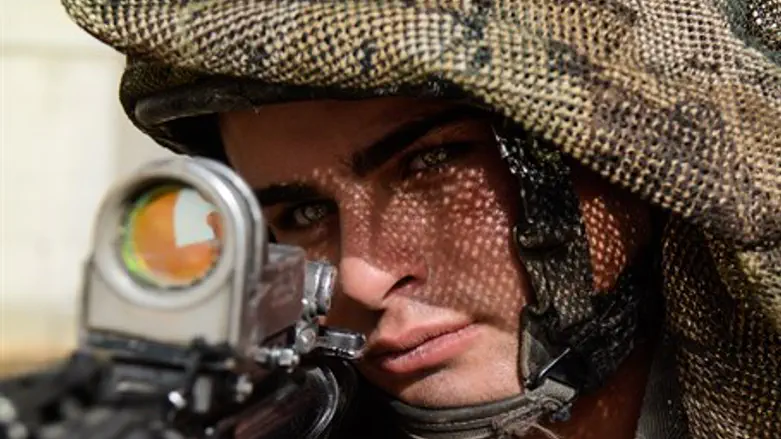 IDF paratrooper (file)
Flash 90
Seven days after Operation Protective Edge began to stop a constant barrage of rocket fire from Gaza, the IDF has begun training its paratroopers for a ground offensive.
Arutz Sheva joined the forces during the training exercises, all of which feature tactics for urban warfare. 
The Security Cabinet approved an order to call up 40,000 soldiers for reserve duty ahead of a possible ground offensive last week. 
As of Sunday morning, roughly 33,000 reserve soldiers were estimated to have been called up, as preparations to deepen the offensive against Hamas and Islamic Jihad continues.