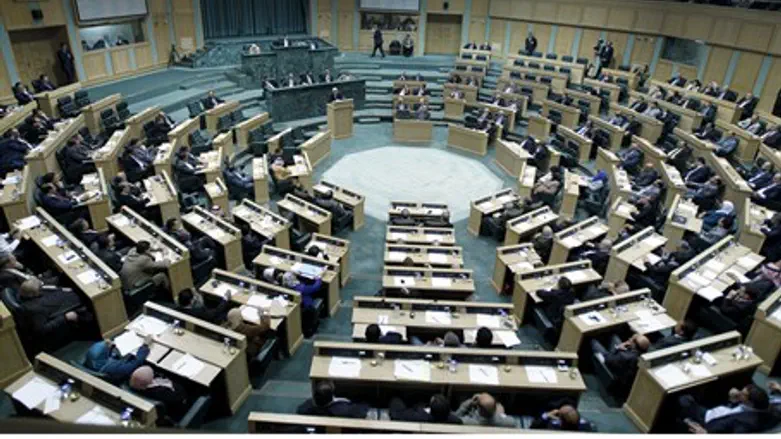 Jordan's parliament
Reuters
Jordan deported two Israelis and a Briton on Sunday after a four-day detention over suspected fraud and counterfeiting currency, a security official said.
The three men, who were arrested on Wednesday, "were released and deported to their countries this morning (Sunday)," the official told AFP.
"They were interrogated, and the authorities got the necessary information from them," he said, refusing to give any other details.
A spokeswoman for the Israeli foreign ministry said on Friday that they were aware two Israelis had been arrested, but gave no further details.
Jordan and Israel have a 1994 peace treaty.
The British and Israeli embassies were not immediately available for comment.