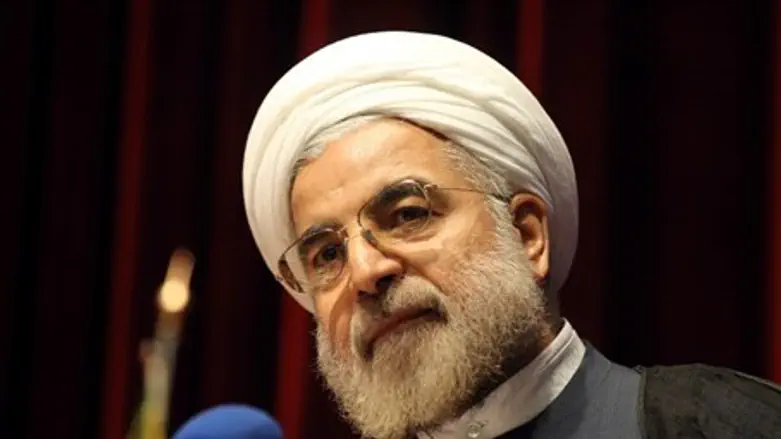 Iranian president Hassan Rouhani
AFP photo
The arrest several days ago of Iranian billionaire Babak Zanjani, who reportedly helped Iran skirt oil sanctions over the country's nuclear program, remains shrouded in mystery.
Zanjani, who has a net worth of around $13.8 billion, admitted to using a web of 60 companies in the UAE, Turkey and Malaysia to sell Iranian oil for the regime in a move to sidestep sanctions, reports Al Arabiya.
Ostensibly Zanjani was arrested on charges of corruption, as stated by Amin-Hossein Rahimi, the Head of Iran's Supreme Audit Court.
"After sanctions were imposed against the National Iranian Oil Company, Iran had to export oil, and they gave Babak Zanjani the task of exporting some of this oil worth around $3 billion," said Rahimi. "The problem is that they were supposed to get collateral from him by law and this was not done. This is a violation."
The Iranian regime apparently has more widespread suspicions.
"Zanjani is not alone. There is a network of individuals," claimed Iranian legislator Mohammad Reza Tabesh. "They are getting rich out of people's misery caused by sanctions. There is corruption here."
However, some predict that the arrest was meant to placate the West in moving forward on nuclear talks.
Iranian news website Digarban reports that sources in the Revolutionary Guards accuse Iranian President Hassan Rouhani's government of attacking Zanjani to "gain the trust" of the West.
The deal on Iran's nuclear program, which was reached in November, reportedly will be implemented starting January 20. At the same time, Iranian lawmakers recently voted for a bill calling for the increase of uranium enrichment to 60% in response to planned increased US sanctions.
Other opinions on the arrest hold that Zanjani's oil trade was made public in the Turkish corruption scandal, making him no longer useful to the regime as he would no longer be able to help skirt future sanctions due to awareness in the West regarding his activities.