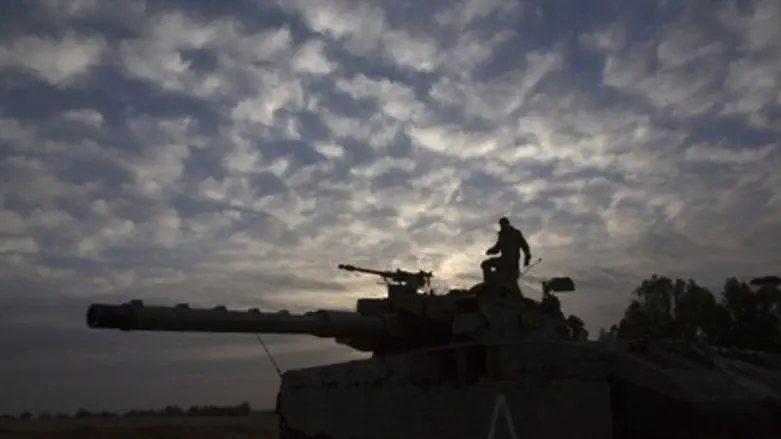 IDF tank outside Gaza
Reuters
Post-ceasefire violence continued Friday with a violent clash along the Gaza security fence. According to AFP, Gaza residents say one local man was killed by IDF fire and several others were wounded.

There was no immediate confirmation from the IDF. Spokespeople confirmed there had been "disturbances" and that soldiers had fired warning shots, but could not confirm casualties.

Gaza sources claimed that the dead and wounded were "a group of farmers." The dead man was identified as Abdelhadi Qdeih Anwar, 21, AFP reported.

There have been 20 rocket attacks since the ceasefire went into effect on Wednesday evening.

Defense Minister Ehud Barak warned Wednesday that he expects a "small tail" of violence, meaning that there will be some further attacks before terrorist groups fully stop their assault.

Following the Cast Lead counter-terror operation of late 2008 and early 2009, the "small tail" of post-ceasefire violence grew into a war of attrition with more than 1,000 missiles, rockets and mortar shells fired at southern Israel in the years that followed.