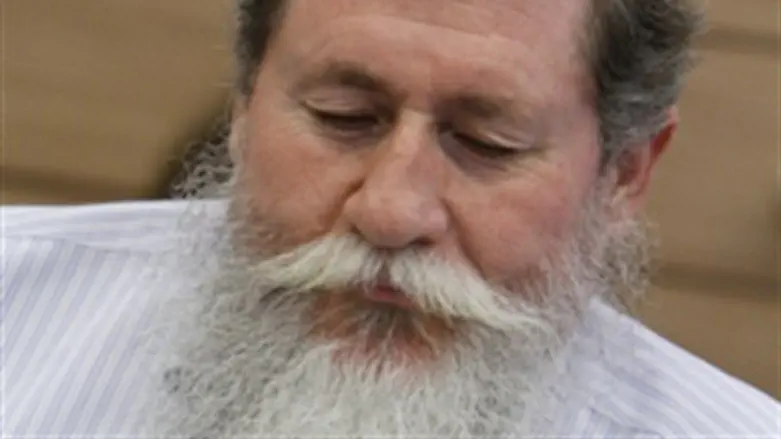 Ketzaleh
Israel news photo: Flash 90
Knesset Member Yaakov (Ketzaleh) Katz gave a lesson on morals to an Arab MK during a Knesset debate on taxes Monday and said, "We Jews help each other. Muslims in Syria slaughter each other."
He added, "If we live on the path of Torah and Jewish law, the Jewish economy will bloom."
His comments came during the debate on higher taxes the government wants imposed in order to prevent the budget deficit from spinning out of control. The measure easily passed the first reading in the Knesset and is expected to be enacted into law after later committee and Knesset votes.
Turning to MK Ahmed Tibi, a member of the Arab Ra'am-Ta'al party, Ketzaleh declared, "I am happy to hear from the Arab MKs that the refrigerators of settlers are full. I wish this were true, but we also have people who live with financial difficulties.
"We have families with many children, and our education costs more money. Our food costs a lot, just as in every other community, and we also have our poor."
The National Union chairman then laid out for MK Tibi what he sees as difference between Jewish and Muslim cultures.
"We Jews help each other, unlike Syrians who slaughter each other. Look at how we help those whose refrigerators are empty. Yesterday, Muslim [terrorists] entered an Egyptian army camp and slaughtered their brothers. We help; you slaughter.
"Every day, every hour, Muslims are murdered by their brethren in Syria."