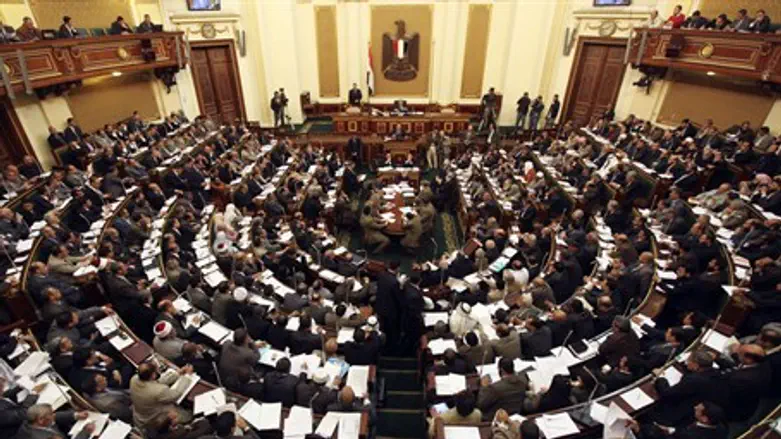 Egyptian Parliament
Reuters
In Egypt, Salafists, Christians and moderates have agreed on a new presidential candidate, one who is not the Muslim Brotherhood choice.
Dr. Abdul Moneim Aboul Fotouh was a member of the inner circle of the Brotherhood for many years, but broke from the movement when he was denied the right to run for president.
A pediatrician who served as chairman of the Doctors Syndicate, he has been endorsed by influential Egyptian Sheikh Yusuf al-Qaradawi. The cleric, who hosts a weekly program on the pan-Arab Aljazeera satellite television network, called Fotouh's candidacy "acceptable to the people."
Fotouh is seen as a moderate, and thus appeals to a plurality in the Egyptian political spectrum. Although the Salafists have not fielded their own candidate, they also were not willing to back one from the Muslim Brotherhood, since the country's parliament is already dominated by the Islamist movemement.
As a result, he may also present the first real alternative, and the first political threat to the movement. Political party head Mohammed Mursi was fielded by the movement as a candidate after its first choice, Khairat el-Shater, was disallowed by the Egyptian Elections Commission.
The first round of the presidential race is set to take place on May 23-24.
At present, there are 13 candidates listed. Joining Fotouh, Mursi and others in the race will be former head of the Arab League and former Egyptian foreign minister Amr Moussa, also considered a moderate front-runner.